2nd Brexit vote 'morally justified' after 'fantasy promises' by leave campaigners – John Major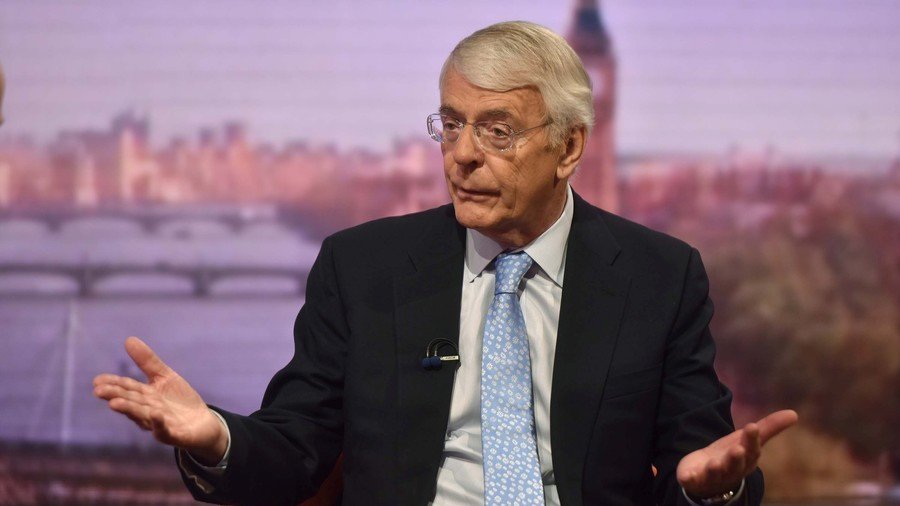 Former UK Prime Minister John Major said it is "morally justified" to hold a second Brexit referendum because of "fantasy promises" which he believes tilted the vote in favour of Leave Campaign.
The one-time leader of the UK Conservative Party said another referendum has democratic downsides, but the British people want it after they had been led to believe that Brexit was going to be the "easiest trade deal in history."
"Many of the things they [the Leave Campaign] said were absolutely pie in the sky and if you look at any possible deal we're going to get and compare it to what people were promised, there will be a gaping gap. Now that is a reason why people might want a second referendum," Major said.
Last week, UK officials travelled to Brussels to carry out further Article 50 negotiations centering on a withdrawal agreement and the border between Northern Ireland and the Republic of Ireland. New Brexit Secretary Dominic Raab has since indicated that the UK could refuse to pay the £39 billion 'divorce bill' from Europe if a trade deal is not reached.
"If we crash out without a deal the people who have least are going to be hurt most. It would be a terrible betrayal of everyday people who really are not political," Major said in his interview on The Andrew Marr Show. He stated that he did not much like the Chequers deal put forward by the prime minister, which could allow Britain to be a separate legal jurisdiction like Norway, with links to the trading bloc. However, he suggested that Brexiteers should be prepared to put their loathing of the EU aside for the good of the people.
With Boris Johnson and David Davis among those teasing a rebellion against Prime Minister Theresa May, fractions have become apparent in the Conservative Party. Major said that despite Brexit creating fissures in the party, MPs should work towards an exit package with the mantra: "People, people, people."
He added that a Brexit deal satisfactory for Britain and Europe should not be allowed to be jeopardized by a minority of "anti-European" politicians.
"Both the European Union and the UK are going to have to compromise if we get a deal. But if every compromise reached by the cabinet is blocked by this minority of irreconcilable, hardline, utterly committed anti-Europeans - anti-Europe on all occasions - then we will not actually get to negotiations. We will fall out without a deal and it will be damaging for Europe, but catastrophic for us [the UK]."
Think your friends would be interested? Share this story!
You can share this story on social media: