Burn-berry: British luxury brand torches millions in unused stock every year
Published time: 19 Jul, 2018 10:59
Edited time: 20 Jul, 2018 09:21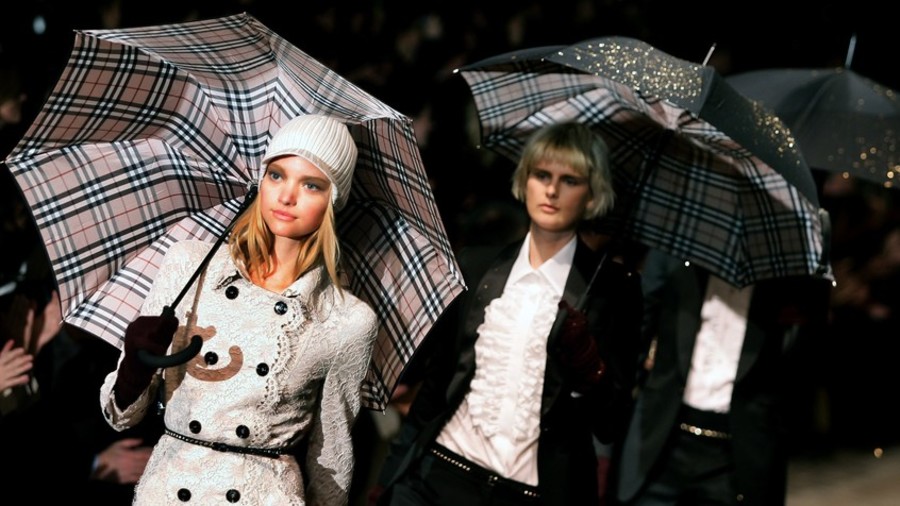 Gracing catwalks the world over, Burberry is one of the globe's hottest clothing brands. But now it's emerged that the luxury label literally burns excess stock – to stop it getting into the hands of the wrong people.
The iconic British fashion brand has been the favorite of celebrities such as MMA fighter Conor McGregor, model Cara Delevingne and Oscar winner Eddie Redmayne. The company is valued at £7.3 billion ($9.6 billion) by Forbes, with sales of around £2.8 billion. However, many unsold clothes from Burberry – which sells luxury items such as £615 silk scarves and £1,540 trench coats – are reportedly incinerated each year, according to The Times.
READ MORE: Hungarian photographer in hot water after refugee-inspired fashion shoot
Accounts seen by the newspaper reveal that more than £90 million in excess products have been dumped into incinerators in the last five years while the value of Burberry's waste has risen by 50 per cent over the course of two years.
Burberry has said that it uses special incinerators which allow them to harness the energy of the burned items. It's understood that the practice is not unique to Burberry, with other fashion labels also choosing to destroy products in order to protect the value of its luxury items and ensure they are not snapped up by people for a knockdown price.
In a statement a Burberry spokesperson told RT.com that the brand has "careful processes" in place to minimize excess stock.
"On the occasions when disposal of products is necessary, we do so in a responsible manner and we continue to seek ways to reduce and revalue our waste," the statement added. The company also highlighted its financial support for the sustainable brand Elvis & Kresse, which is transforming 120 tonnes of leather off-cuts into a range of accessories.
Last year, the Swedish brand H&M came in for criticism after it was revealed that the company burned tons of clothes despite itself urging its own customers to recycle.
READ MORE: California fashion industry slaps Ivanka Trump with major class action lawsuit
"H&M has shown the world that damaged clothes don't deserve to be fixed; that they should be thrown onto the flames because recycling would be too costly and time consuming,"Greenpeace said at the time. "Perhaps H&M is just using the idea of recycling as an excuse to continue to produce disposable clothes without restraint."
If you like this story, share it with a friend!