Labour HQ staff spent thousands 'tricking' Jeremy Corbyn about Facebook ads in election campaign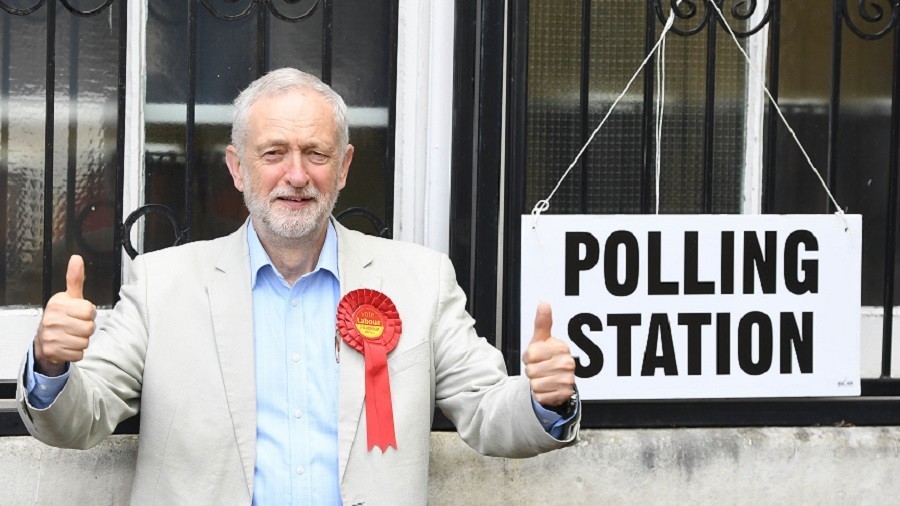 Labour HQ staff spent £5,000 on "tricking" Jeremy Corbyn and his team into thinking they were promoting "madcap" policies his own staffers thought were too left wing, a former party official has claimed.
In a book by Tom Baldwin, the communications officer for Corbyn's predecessor as Labour leader Ed Miliband, an unnamed Labour official alleges the money was spent on targeting campaign ads to the leader's aides, allies and supportive journalists. However, tens of thousands of pounds were spent on targeting voters with other messages the staffers thought more palatable.
"In 2017, Labour Party officials became so good at targeting Facebook ads, they were able to deceive Jeremy Corbyn about the kind of campaign they were running," reads a preview of Baldwin's book 'Ctrl Alt Delete: How Politics and the Media Crashed Our Democracy,' in the Sunday Times.
"They wanted us to spend a fortune on some schemes like the one they had to encourage voter registration, but we only had to spend about £5,000 to make sure Jeremy's people, some journalists and bloggers saw it was there on Facebook," the source maintained. "And if it was there for them, they thought it must be there for everyone. It wasn't. That's how targeted ads work."
Baldwin's source went on: "When they were told to pay for nationwide ads they regarded as madcap, such as one on voter registration, they made sure that few saw such messages except a tiny slice of left-wing activists."
The revelations sparked claims, from Corbyn allies, that the Labour party could have done more than just wipe out the Tories majority during the 2016 general election had there not been efforts to to undermine the leader.
"If every member of staff at Labour HQ just got on with their jobs, Labour might be in government now. Thankfully, next time an election comes around everyone will be pulling in the same direction, giving Labour the best possible chance of winning," Matt Zarb-Cousin, Corbyn's former spokesman, told The Independent.
If you like this story, share it with a friend!