Clashes break out as thousands attend 'Free Tommy Robinson' and pro-Trump rally in London (PHOTOS)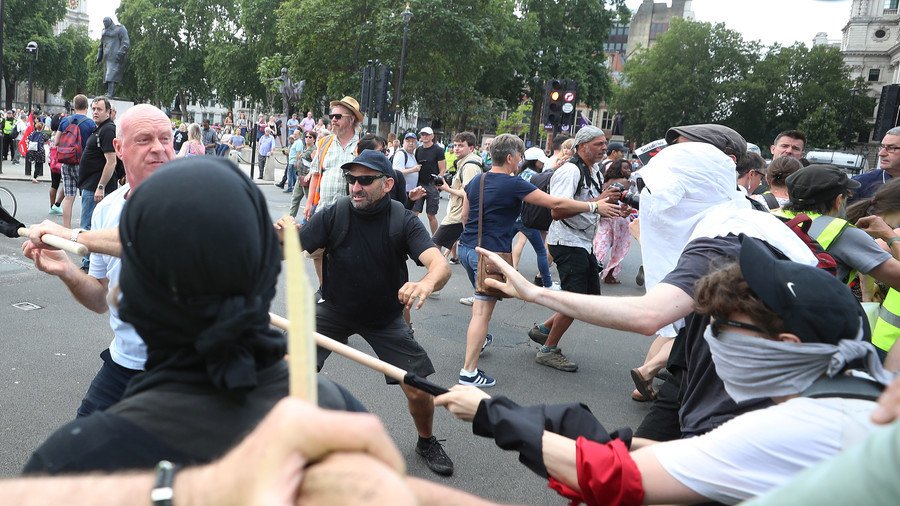 Fists were flying and bats were swinging as demonstrators at a Free Tommy Robinson rally were involved in clashes with counter protesters at an event in London. The rally joined a pro-Trump demonstration that took place earlier.
The 'Welcome President Trump' rally marched to Whitehall from the US embassy in Battersea at midday, while the Tommy Robinson demonstration started to gather at around 2pm. The crowd featured numerous people carrying "Britain supports Trump" placards.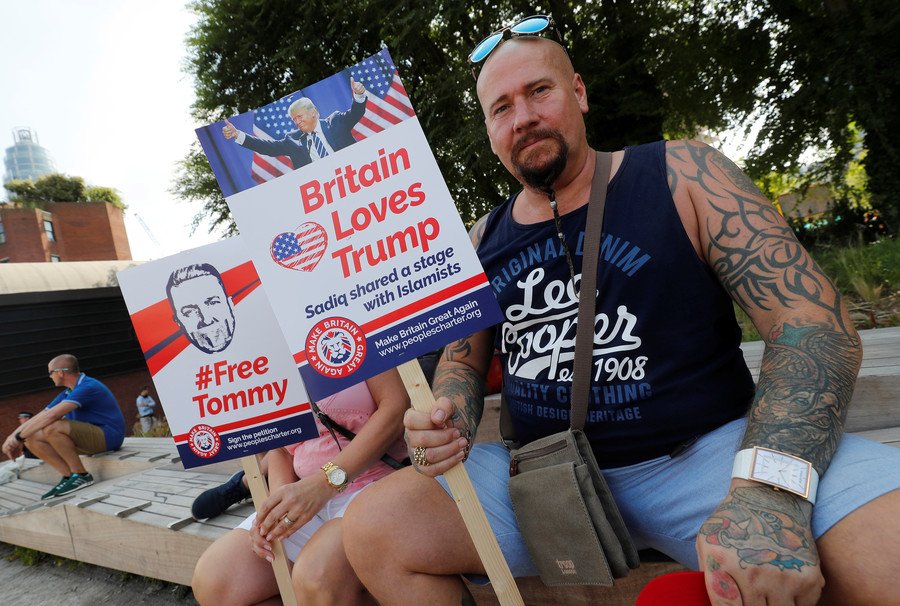 Police had issued restrictions on the demonstrations amid fears of confrontations with counter protesters. Activists were handed leaflets explaining that anyone who contravened the timing and location of the demonstration could face prosecution.
A separate counter protest against the rally took place close by on Parliament Street. Pictures from the scene show activists involved in physical confrontations with counter protesters and police officers.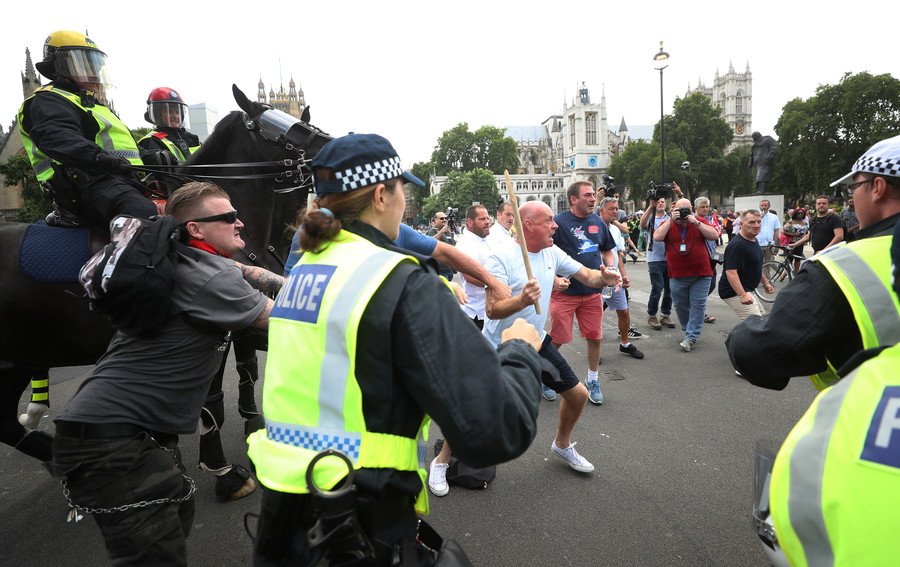 The rally heard from several speakers calling for the release of former English Defence League leader Robinson, who was jailed for contempt of court after filming people involved in a criminal trial and broadcasting the footage on Facebook.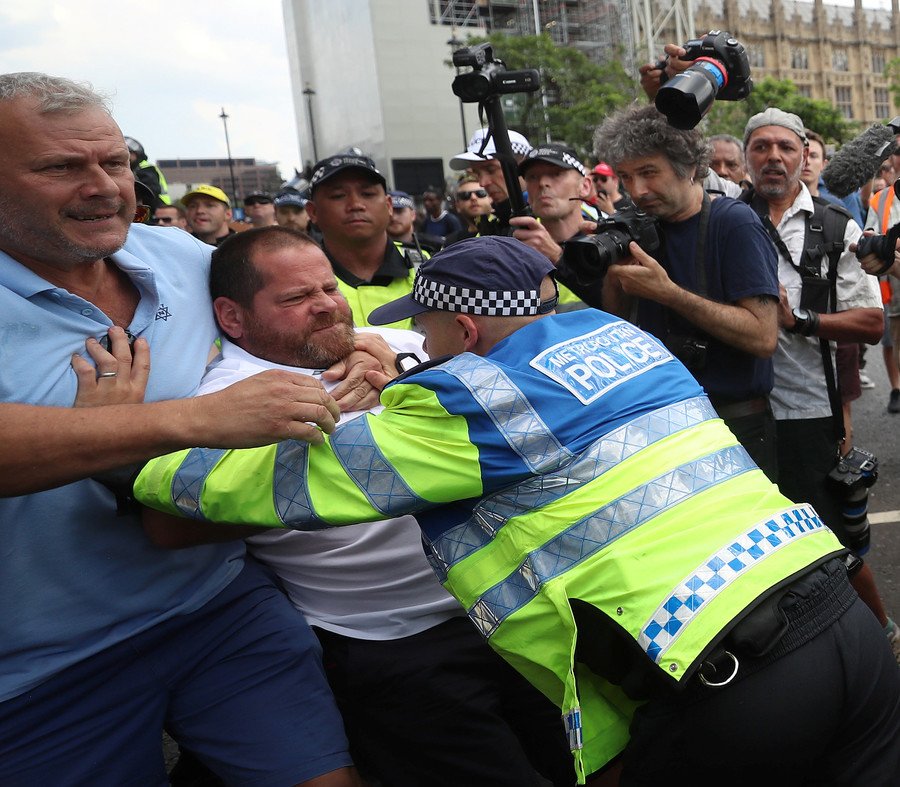 Dutch politician Geert Wilders was amongst those to address the crowd. Wilders said that Robinson did not deserve to go to jail for his actions, rather he "deserved a medal."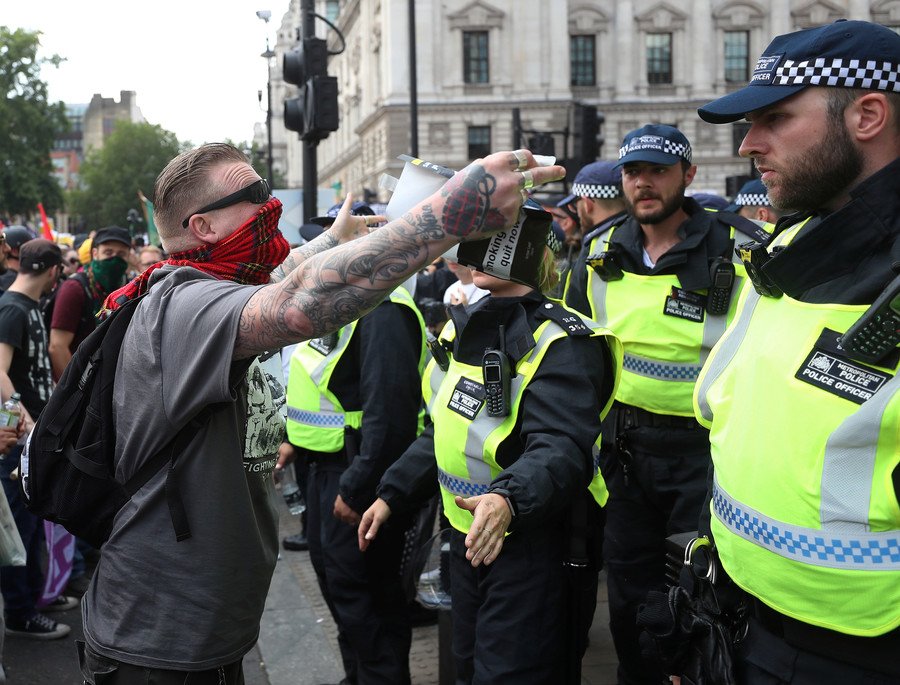 The crowd featured numerous people waving English, British and USA flags, as well as flags bearing the symbol of the nationalist Identitarian movement.
Like this story? Share it with a friend!
You can share this story on social media: