London anti-Trump rally: Gripping images that caught the mood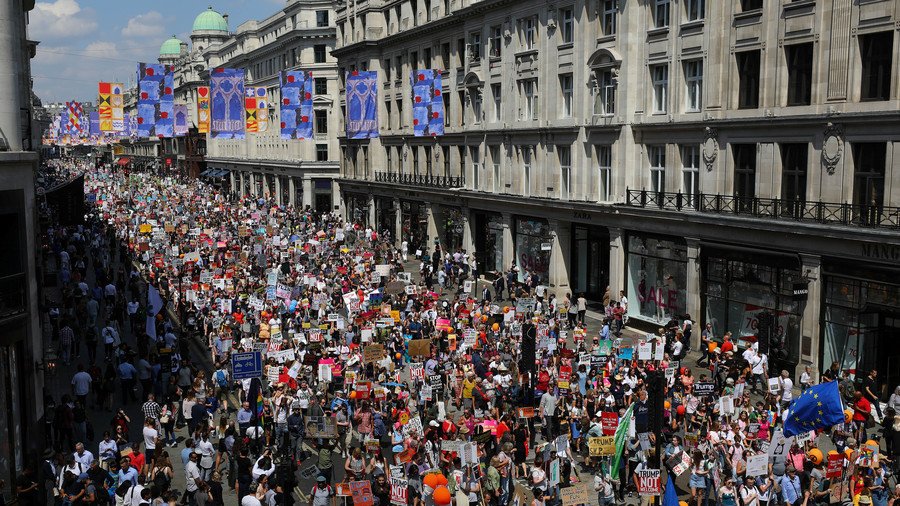 Photographers have come out in force as thousands of Londoners poured onto the streets of the UK capital to protest the visit of US President Donald Trump. Here are the highlights of what the protest had to offer.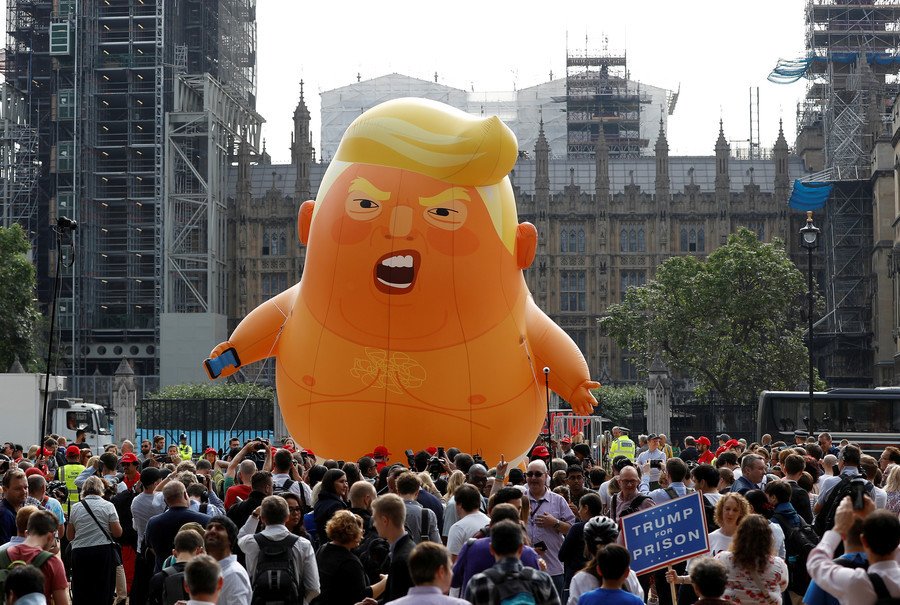 The Trump baby balloon caused quite a bit of consternation between those who thought it was crass and unjustified to insult a visiting US president and others who simply felt it would be really, really funny. The balloon was airborne for a few hours before eventually being taken down early Friday afternoon.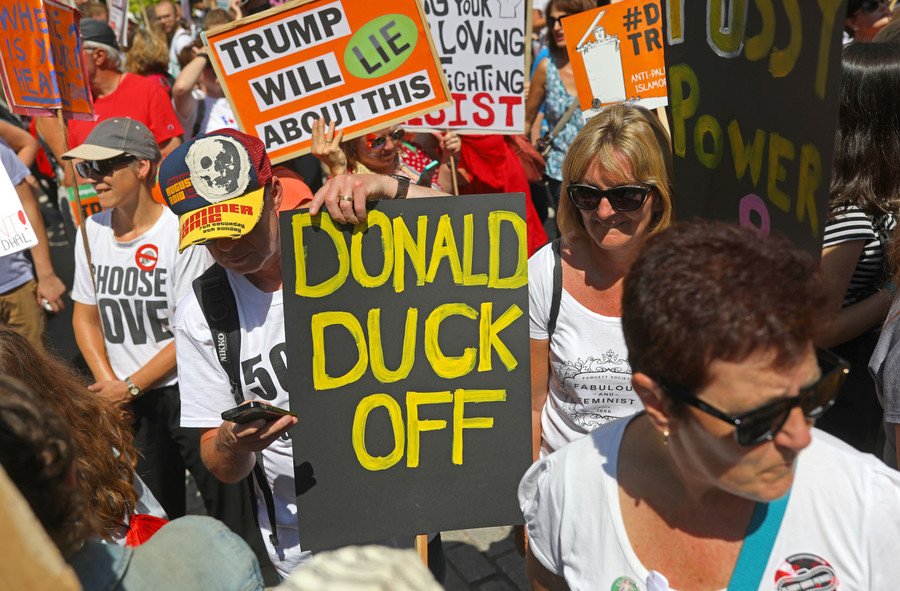 Some protesters used colorful language and famous cartoon characters to get their point across. Others played on a popular civil rights slogan, highlighting the president's famous blond quiff with the words: "We shall overcomb." Another poster mocked up the former reality TV star in the likeness of a rather rude text emoji.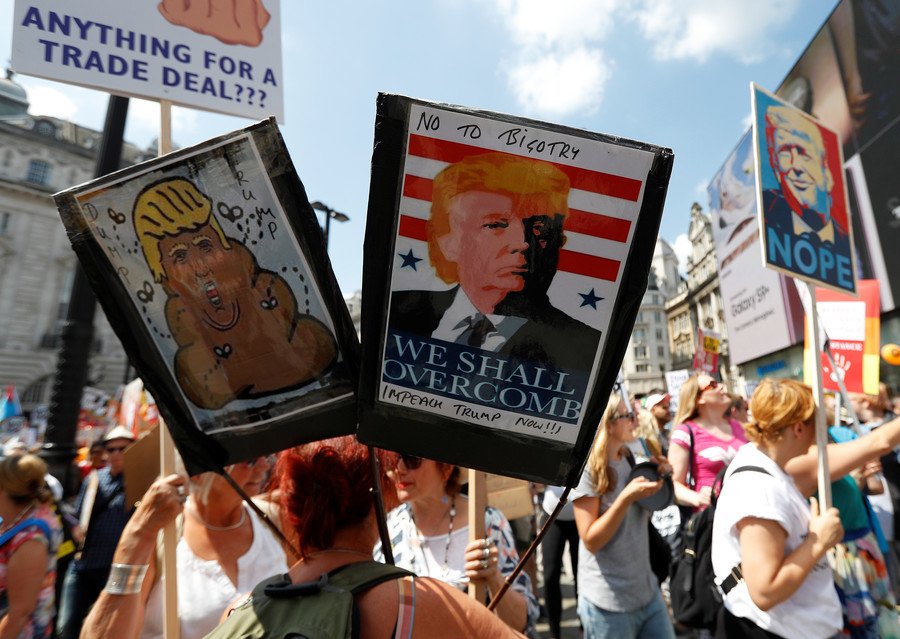 Various different versions of the US president were seen at the protest. Among the best was 'trans Trump' clad in trademark navy jacket, white shirt, red tie, MAGA hat, garish pink tights and high-heels.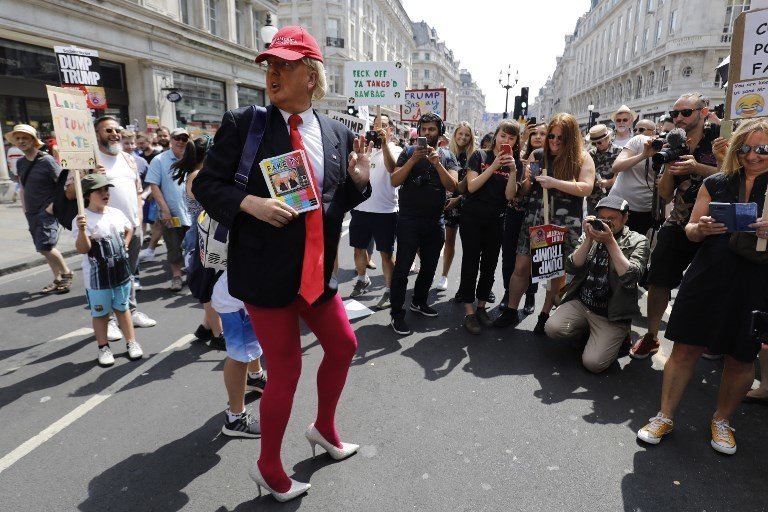 Alas, there is always one. A Trump supporter stands alone at the anti-Trump rally, holding a sign bearing a welcome message to the controversial leader on his visit to the UK.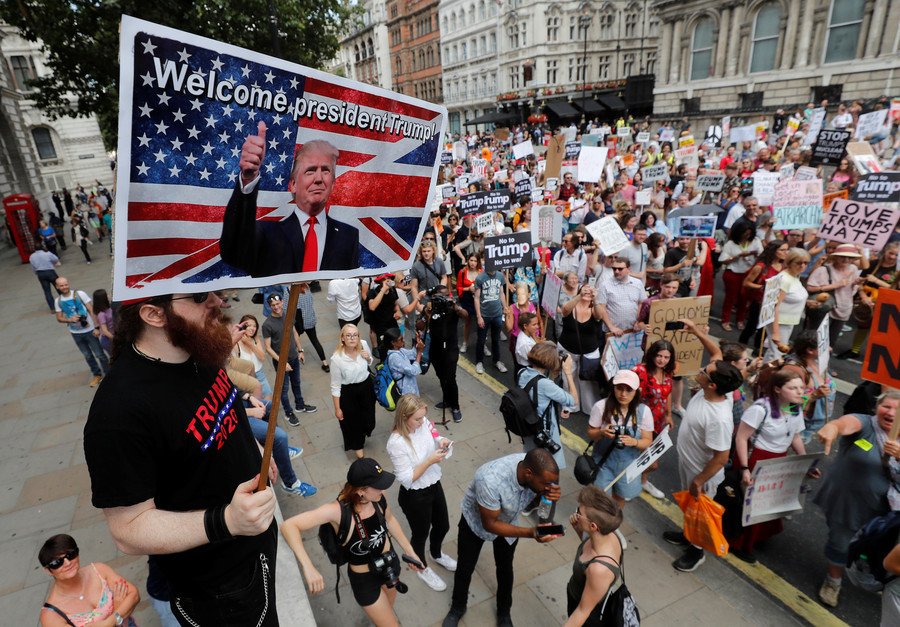 Like this story? Share it with a friend!
You can share this story on social media: