British PM appoints Dominic Raab new Brexit minister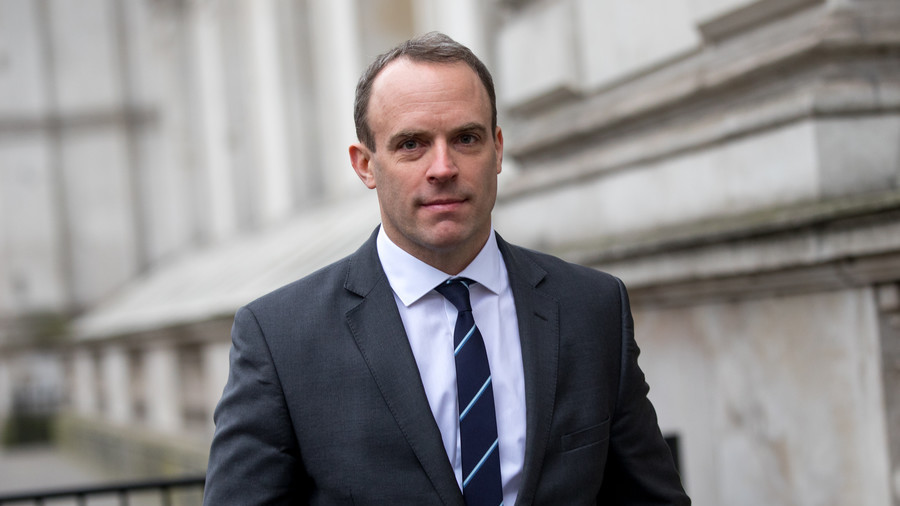 Conservative MP Dominic Raab has been appointed the new Brexit secretary by Prime Minister Theresa May following David Davis's resignation Sunday night.
As the new secretary of state for exiting the European Union, Raab will now be in charge of leading negotiations for Britain's withdrawal from the EU.
The appointment comes after Davis resigned overnight, saying he would be unable to deliver the PM's post-Brexit trade strategy – which was approved by the cabinet on Friday – as he did not "believe" in it.
READ MORE: UK Brexit Secretary David Davis resigns
Davis opposed the PM's plan approved at her country residence, Chequers, on Friday. He argued it gave "away too much too easily" to EU negotiators.
The plan would see the UK sticking to EU regulations in return for a free-trade deal with the bloc.
The PM's Brexit strategy was met with condemnation by many Eurosceptic MPs within her Conservative party, with many claiming the blueprint would be worse than "no deal."
Following his late night resignation, Davis said it would not be "plausible" for him to carry on spearheading Brexit negotiations given his public concerns about May's policy.
"In my view, this policy has got a number of weaknesses. I would be front and centre in delivering this policy, explaining it to the House, persuading the House it is right, and then going out and delivering it with the EU," he told the BBC's Today program on Monday morning.
Raab was a lawyer until he became an MP in 2010 and has served as housing minister since 2015. His new appointment has received a mixed response.
International Development Secretary, and one of the most committed Brexiteers in the Tory party, Penny Mordaunt, welcomed the news, but Shadow Brexit Secretary Keir Starmer cast into doubt the efficacy of the new appointee.
Very welcome appointment of @DominicRaab to @DExEUgov Highly capable, across the issues, attention to detail, Leave supporter and pragmatist. Look forward to working with him to deliver Brexit.

— Penny Mordaunt MP (@PennyMordaunt) July 9, 2018
The appointment of Dominic Raab changes nothing. The divisions at the heart of government over Brexit remain as deep as ever.

— Keir Starmer (@Keir_Starmer) July 9, 2018
If you like this story, share it with a friend!