Muslim Council of Britain accuses Tory chairman of ignoring calls to tackle Islamophobia (VIDEO)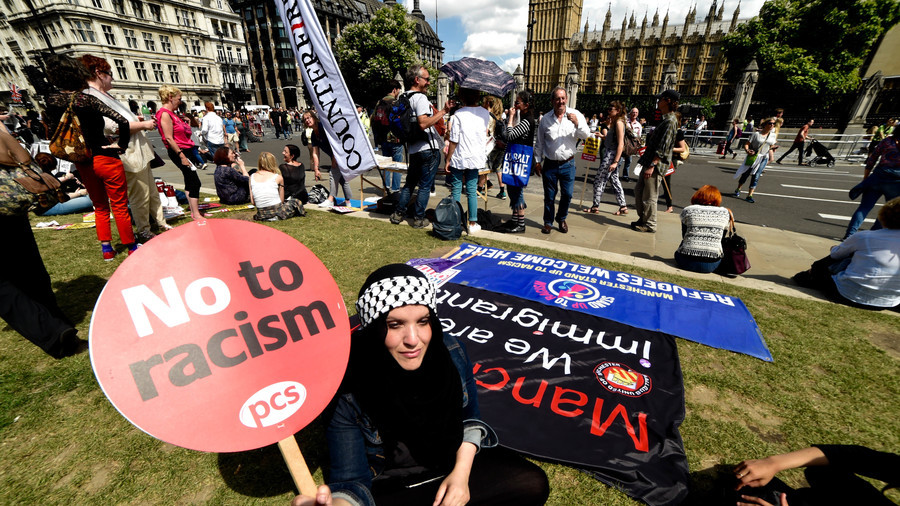 The Muslim Council of Britain has accused the Tory party chairman of ignoring its calls for an investigation into allegations of anti-Muslim prejudice among Conservatives.
The MCB called on the Tories to take immediate action to root out Islamophobia, in its second letter to the party in less than a month. Noting that a previous letter three weeks ago had failed to be even "acknowledged", the latest correspondence said: "We cannot have an approach where you hope that the issue would magically go away so that it could avoid a bruising inquiry into anti-Muslim prejudice."
The council, which represents more than 500 Muslim organizations across the UK, is calling for a full audit to identify and tackle racism in the party, following a series of accusations and incidents some of which involved local elections candidates.
READ MORE: Home Secretary who denied being Muslim disputes Tory Islamophobia because 'my name is Sajid Javid'
Both of the MCB's letters suggest the Tories are falling short of a clause in the party's code of conduct which calls for politicians to encourage tolerance.
Talha Ahmad, MCB spokesperson, told RT's Bill Dod: "Our concern is that the governing party of this country should treat every citizen equally."
Tory chairman Brandon Lewis stated he has adopted several approaches against anti-Muslim prejudice, including engaging with anti-racist organization Tell Mama, carrying out diversity training and adopting a zero-tolerance approach against Islamophobic activity.
But Ahmad said it was not enough: "If he [Lewis] is addressing that I am sure that it will be the right thing for him to at least acknowledge our letter and respond to the allegations."
Home Secretary Sajid Javid dismissed allegations of Islamophobia, citing his own name as proof there is no prejudice within the Tory party. Javid's family is Muslim but he is not. In 2010, he said: "My own family's heritage is Muslim...but I do not practise any religion...the only religion practised in my house is Christianity," he told Christian Today.
Following the initial claims by the MCB, Javid voiced his suspicions of the council because it has represented people with extremist views. In response, Ahmad said: "Even if we are what Javid says we are, the point is, we have very specific allegations, why do you not investigate them?"
He then rejected the idea the council's appeal for an inquiry is a "political charge" against the Tories after the opposition Labour party was slammed with allegations of anti-Semitism.
He said the council had "supported calls for an inquiry into anti-Semitism" before adding: "But the reality is Islamophobia is a much more serious problem in the UK than any other form of hatred[…]. So why not deal with it with the same serious that it deserves?"
Like this story? Share it with a friend!