Tony Blair calls for counter-terror cooperation with Russia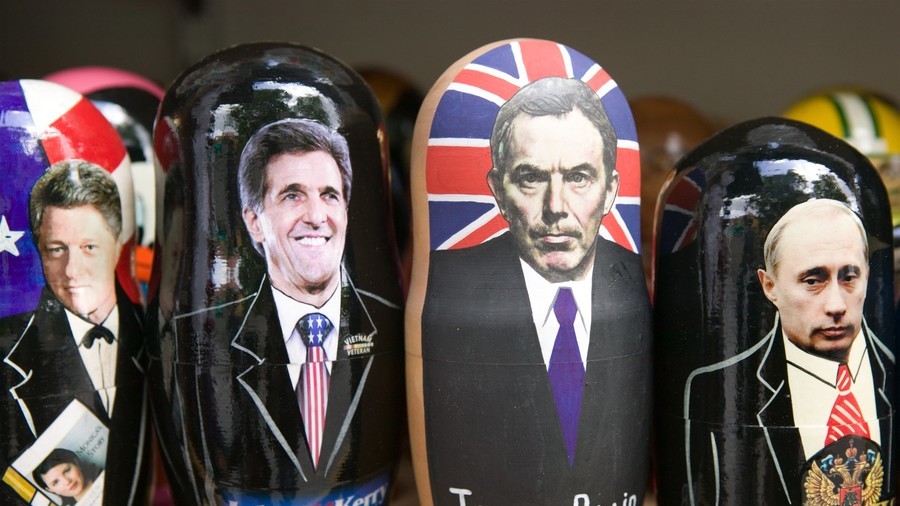 Former Prime Minister Tony Blair has called on the UK to cooperate with Russia to tackle terrorism. Blair said that there will always be "strong disagreements" with the Kremlin, but the relationship is necessary.
While speaking at Chatham House in London on Wednesday, Blair said that while UK-Russia tension may continue, the need for a united front against terrorism is crucial.
"On the Middle East, on fighting terrorism, yes, we will have to ally with Russia, but that's not to say we aren't prepared to have powerful and strong disagreements with them when they're doing things we don't agree with and can't agree with," Blair said.
"This is why always with Russia we'll be having disagreements, which will be very ugly and difficult from time to time, but we'll always be wanting to deal with them at a certain point – which is why we need to be careful how we approach the relationship."
The UK-Russian relationship has deteriorated in recent months following the attempted-murder of Russian ex-double agent Sergei Skripal and his daughter Yulia in Salisbury in March. The Kremlin has vehemently denied any involvement in the attempt on Skripal's life, however the UK blamed Russia and expelled 23 of its diplomats in retaliation to the poisoning.
The UK and its allies have opposed Russia in the Syrian conflict. Russia has been aiding its ally, Syrian President Bashar Assad, in fighting rebel groups. Both Russia and Assad claim the militant groups are terrorists.
Since 2011, Syria has seen the rise of Islamic State (IS, formerly ISIS) and other terrorist groups aligned to Al-Qaeda, sparking fears Syria could become a base for militant groups. Moscow intervened in the conflict in September 2015, and Russian air strikes have since been crucial in preventing the overthrow of Assad's government.
The UN estimates that 400,000 have been killed since the Syrian Civil War began.
This isn't the first time Blair has stressed the need for the West to work with Russia to stop terrorist groups. In April 2014 he said the threat of "radical Islam" was such that ''on this issue, whatever our other differences, we should be prepared to reach out and cooperate with the East, and in particular Russia and China.''
READ MORE: Blair pleads ignorance over man kidnapped and tortured by Gaddafi thanks to MI6 intel
Blair previously led the United Kingdom into conflicts in the Middle East to take part in the 'War on Terror,' joining the invasion of Afghanistan in 2002 at the behest of US President George W. Bush and ostensibly in response to the 9/11 terror attack. Blair has consistently defended his decision to invade Afghanistan, starting in 2015: "I think it always felt right and just that we were there in Afghanistan, in both fighting to remove the Taliban and stabilise the country…"
Think your friends would be interested? Share this story!
You can share this story on social media: