From the shipyard to the stadium: Russian football's Scottish roots (VIDEO)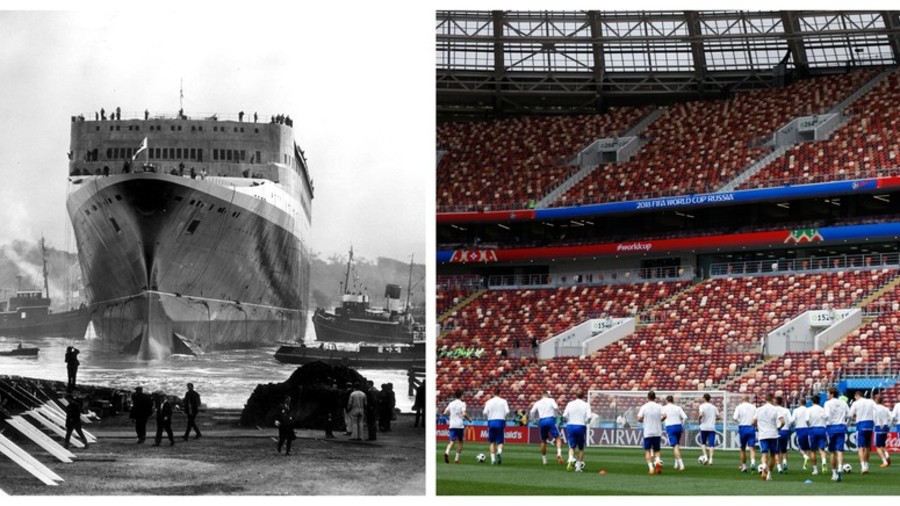 When the first game of football in Russia took place on a muddy St. Petersburg hippodrome in 1893, few thought of it as the 'beautiful game.' 125 years on, RT's Nadira Tudor looks at the Scot who changed Russian football forever.
Russia's footballing fortunes changed in the early 20th century, thanks in no small part to the Russian-born merchant, Arthur MacPherson. Not a common Russian surname, it came to Russia through MacPherson's grandfather Murdoch, a shipyard owner from Glasgow who was hired by the Tsar to work as an engineer with the royal fleet.
The younger MacPherson, while himself a portly fellow, would go on to become the leading light in promoting football in Russia.
Speaking to RT, Clan MacPherson member Sandy MacPherson said: "He started up football in Russia. He organized leagues. He was chairman of the association for two years. We are very proud of him.
"It's important to the MacPhersons and to Scotland at large, that a Scotsman was there to start off Russian football."
A prominent businessman in the empire, Arthur MacPherson fell foul of the Russian Revolution and died of typhoid in 1919 after being imprisoned by the Bolsheviks.
Arthur's great-granddaughter, Lady Betty Glass, described finding out about her relative's trailblazing a "great discovery," adding that she was pleased that someone who did so much has had their genius recognized
Like this story? Share it with a friend!
You can share this story on social media: