May pleads for unity on crucial Brexit votes as warnings of Tory rebellion gather pace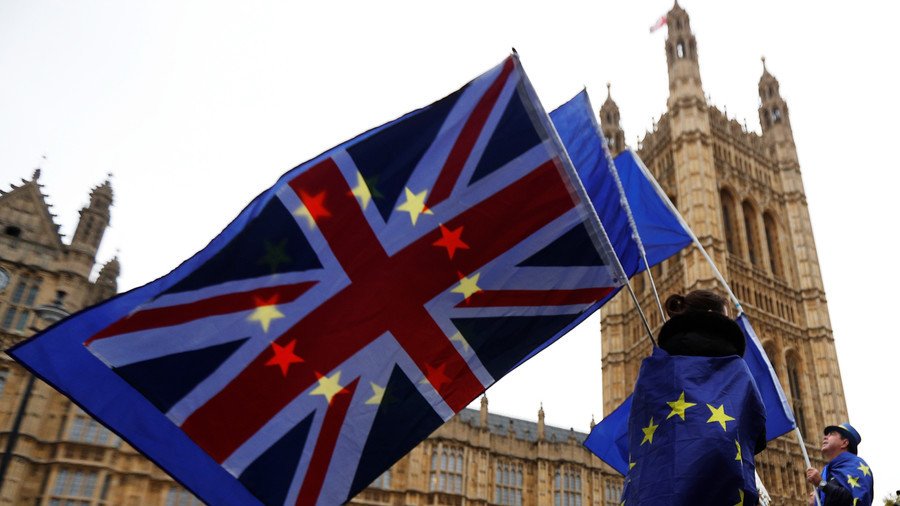 UK PM Theresa May is expected to urge Tory 'Remainers' to put aside personal misgivings about the EU Withdrawal Bill, and deliver on the decision made by the British people in accordance with their duty "to deliver on Brexit."
May, who faces one of her most crucial weeks since becoming prime minister, will address the backbench Conservative 1922 Committee on Monday evening to tell her MPs that, even though the EU Withdrawal Bill is a largely technical matter, the way they vote will send out a highly important signal to the country.
It's anticipated that May will tell her backbench rebel MPs on Monday evening that they need to unite behind the rest of their Tory colleagues and the government, as it is their duty "to deliver on Brexit."
"The purpose of the EU Withdrawal Bill is simple – it is putting EU legislation into law to ensure a smooth and orderly transition as we leave," she is expected to tell them.
"But the message we send to the country through our votes this week is important. We must be clear that we are united as a party in our determination to deliver on the decision made by the British people.
"They want us to deliver on Brexit and build a brighter future for Britain as we take back control of our money, our laws and our borders."
The bill returns to the House of Commons with the PM hoping to overturn 15 amendments made by peers in the House of Lords. However, rebel Tory MPs have suggested that they have the numbers to team up with Labour and other opposition parties to inflict a defeat on the government, unless concessions are made.
The speech will come on the eve of two days of debates and voting on amendments to the EU Withdrawal Bill, which is scheduled to last 12 hours.
READ MORE: Did Boris leak it? Twitter awash with conspiracies after Johnson reveals Trump and Brexit thoughts
There are two amendments that could prove particularly tough for the government to overturn. On Tuesday, an amendment to give parliament a decisive vote on the final Brexit deal will be discussed. On Wednesday, it will debate an amendment instructing the government to negotiate a customs union with the EU.
Conservative Remainer MP Sarah Wollaston told BBC Radio 4's Today program that she was "minded" to defy the government on the first of these amendments, which calls for parliament to get a "meaningful vote" on any final deal agreed between the UK and EU.
She also insisted that "further concessions" were needed on the customs union amendment.
Like this story? Share it with a friend!
You can share this story on social media: