George Soros delves back into British politics by backing 2nd Brexit referendum bid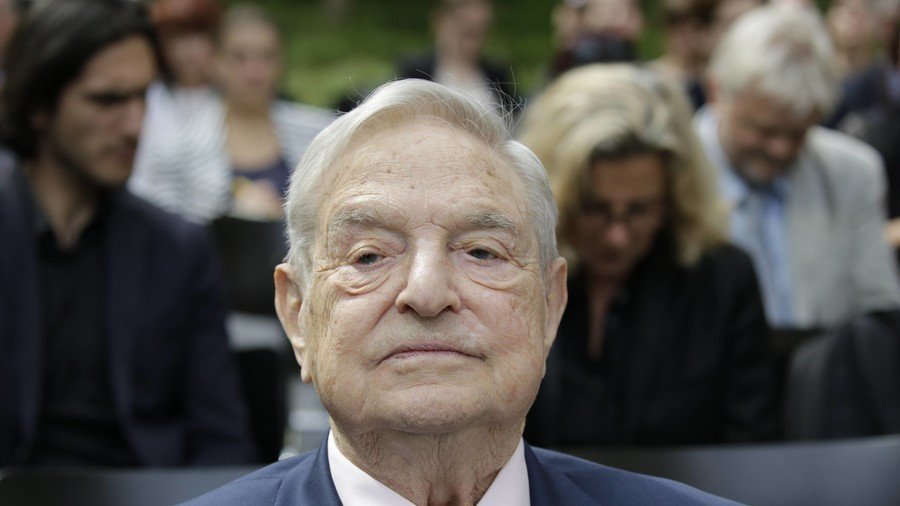 US-Hungarian Billionaire philanthropist George Soros faces new accusations of interfering in British politics after announcing he's supporting a bid to push for a second Brexit referendum within a year.
Speaking during a summit organized by the European Council of Foreign Relations think tank, the US-Hungarian financier said that the EU is facing an "existential crisis," but that Britons should nonetheless be given the chance to vote again on any final Brexit deal and whether to stay in the EU on current terms.
Soros has been heavily criticized over his donations of over £800,000 ($1,062,000) to pro-EU campaigns. The pledges included £400,000 to Best for Britain, a campaign group founded by Gina Miller, who successfully defeated the government over its triggering of Article 50 – the letter officially kicking off the Brexit process – without parliamentary consent.
"Most of the damage is felt right now when the European Union is in an existential crisis, but its attention is diverted to negotiating a separation agreement with Britain. That's a lose-lose proposition but it could be converted into a win-win situation," Soros said.
"Ultimately it's up to the British people to decide what they want to do. It would be better, however, if they came to a decision sooner rather than later. That's the goal of an initiative called the 'Best for Britain,' which I support. Best for Britain fought for, and helped to win, a meaningful parliamentary vote which includes the option of not leaving at all.
"This would be good for Britain but would also render Europe a great service by rescinding Brexit and not creating a hard-to-fill hole in the European budget. But the British public must express its support by a convincing margin in order to be taken seriously by Europe."
The billionaire has already come under intense scrutiny after former UKIP leader Nigel Farage warned MEPs in Brussels over Soros' "truly extraordinary" influence on Brexit. The comments were made after it emerged Soros injected $18 billion (£12.97 billion) into the Open Society fund.
"I fear we could be looking at the biggest level of international, political collusion in history," Farage said in the European Parliament last year. "When we are talking about offshore money, when we are talking about political subversion, when we are talking about collusion, I wonder if we are looking in the wrong place."
"And I say that because George Soros recently gave Open Society, which of course campaigns for freedom of movement of people and supranational structures like the European Union, $18 billion. And his influence here and in Brussels is truly extraordinary," Farage said.
If you like this story, share it with a friend!
You can share this story on social media: