40 years after the Bahrainis kicked them out, the Royal Navy returns to the Gulf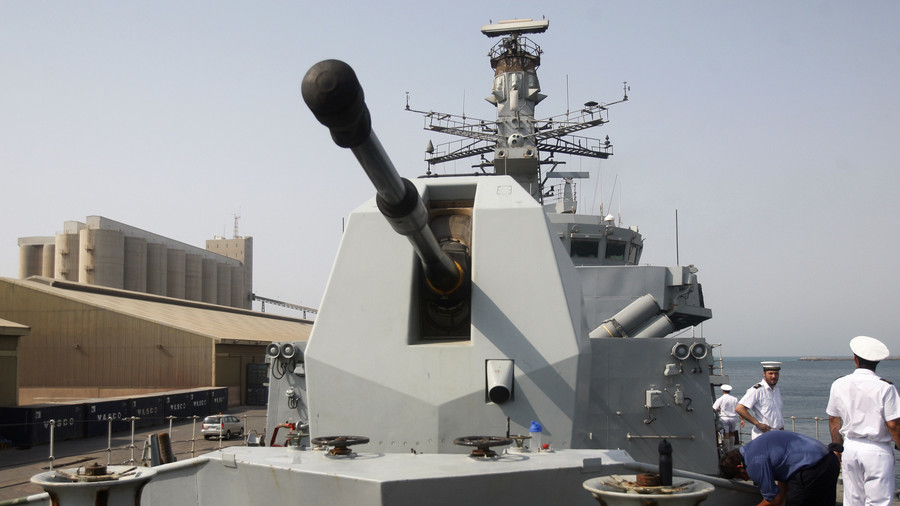 British sea power will return to the Gulf in what will be the largest Royal Navy deployment to the region since the 1970s. UK Defence Secretary Gavin Williamson has hailed the move as the start of "an enduring presence."
Under the plan, a Type-23 Frigate will be based out of the UK's new £40 million ($53.5 million) National Support Facility at Mina Salman in Bahrain from 2019. The base was opened for business last month in a ceremony attended by Crown Prince Salman bin Hamad Al Khalifa and Prince Andrew, the Duke of York.
Making the announcement at the Royal United Services Institute (RUSI) Sea Power conference, Williamson warned "liberty, justice and tolerance are under attack from every angle" and Britain must work with allies to defend common interests. "NATO couldn't be more relevant," he said.
"We've got to start explaining so much more clearly that a deterrence isn't just four nuclear boats," Williamson told the conference.
"It is about aircraft carriers, it is about a presence in the Pacific, a presence in the North Atlantic, a presence in the Mediterranean and in the Gulf."
While Britain has always maintained a presence in the Gulf since its last base, HMS Juffair, closed in 1971 following Bahraini independence, the three-week sea passage to deploy and recover a vessel resulted in long periods where no Royal Naval assets were in the region.
Smaller mine hunter vessels have been based in the region for the last 10 years, but crews have deployed via Royal Fleet Auxiliary ships. The use of the new support base and a Type 23 frigate is a step change in naval capability, the Daily Telegraph reports.
The maritime force will work under Operation KIPION as part of the UK's support to the US-led coalition of maritime forces in the region.
The Type 23 frigate, some of which have been in service with the Navy since the late 1980s, will eventually be replaced by the newer Type-31 from around the mid-2020s.
Deployments of vessels to the base are expected to last three years.
"Over in the Asia-Pacific, for the first time in recent memory, we will have three Royal Navy vessels in the region supporting our allies and we're continuing to strengthen our bi-lateral relationships with Royal Navy helicopters deploying off the French Jean D'Arc, our submarine working with the US – HMS Trenchant in the High North and our Royal Marines recently training with the US Marine Corps in Guam."
"We're weaving a web of partnerships, demonstrating our global reach and world class capability," he added.
Think your friends would be interested? Share this story!
You can share this story on social media: