'F**k you very much': Monty Python's Eric Idle blasts Trump in updated 'FCC song' (VIDEO)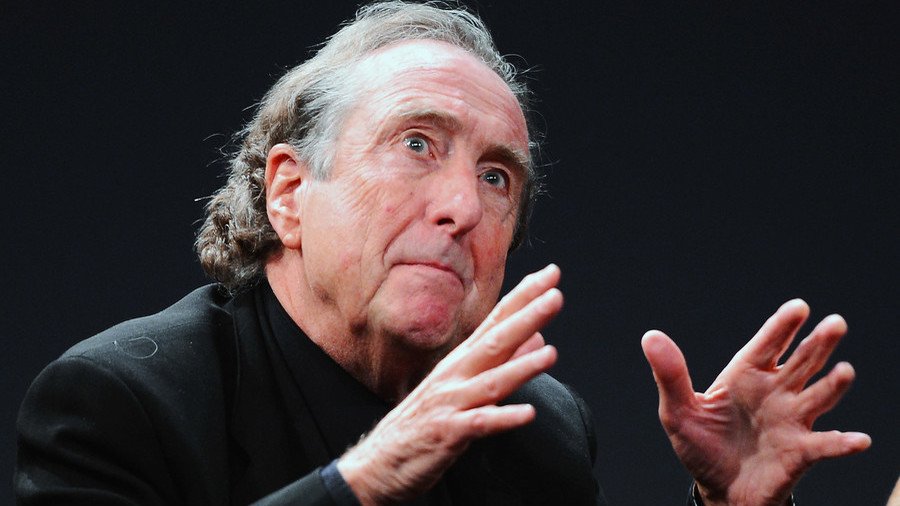 Monty Python pioneer, actor and comedian Eric Idle has released a remixed version of his 2004 anthem 'FCC song' in which he takes a cheery but wistful look at the current state of affairs in US politics.
The original 'FCC song' was a, "deliberately controversial and explicit song," Idle recorded after being fined by the FCC (Federal Communications Commission) for saying the F-word live on radio. Now, however, Idle has the Trump administration squarely in his sights. The remixed version was recorded on May 7, "to reflect the current political situation in the US."
Warning: As with the original version, the language used in the remixed video may be offensive to some.
"F**k you very much, the FCC. For kindly ending net neutrality/ The country's in the toilet, now that Putin took a dump/ all over your democracy and left you all with Trump," Idle begins, in a jaunty homage to the Russiagate conspiracy theory.
He then lambastes Scott Pruitt and the EPA (Environment Protection Agency) for seemingly ruining the environment and the planet before coming full circle and deriding Trump and his international diplomacy (as well as calls for him to receive the Nobel Peace Prize for his efforts on the Korean peninsula).
READ MORE: UK church to show Monty Python's religious satire 'Life of Brian'
"You'll get the Nobel p-prize, which'd certainly please/The Russians for your brilliant work on international peas," Idle continues before taking one last, good-natured parting shot at Trump's alleged extramarital affairs. "The outlook may be stormy, so smile while lying please/ And f**k you oh so very much, don't touch Melania!"
The Twitteratti were grateful for the laugh in a seemingly gloomy period for many US citizens unhappy with the current administration.
Like this story? Share it with a friend!
You can share this story on social media: