Trump's UK visit: Brexiteer Rees-Mogg giddy with excitement — 'The red carpet must be spotless'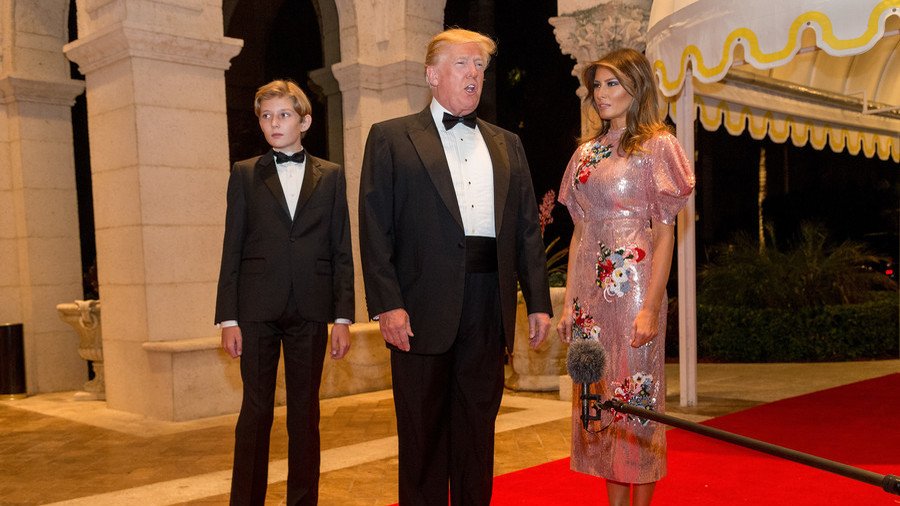 Hardcore Brexiteer Jacob Rees-Mogg has said that it is "our national good fortune" that Donald Trump is the US President who can enable the UK to make a success of itself post-Brexit, insisting 'the red carpet must be spotless'.
Rees-Mogg, writing in The Times lauded Trump, emphasized the integral role the leader can play in striking new trading arrangements with Britain when the shackles of being an EU member state are removed.
A fawning Rees-Mogg wrote: "It is our national good fortune that the president with whom we will develop this new arrangement is Mr Trump."
Rees-Mogg's courting of the American right was highlighted when the MP met with Trump's ex-adviser, and ex-Breitbart executive chairman, Steve Bannon. The pair met in November 2017 ostensibly to discuss how conservative movements can make gains in Britain.
Drawing parallels between Trump's unlikely election and Brexit, Rees-Mogg hailed how both movement overcame the odds by reaching out to the 'left behind', leaving the respective metropolitan elite open-mouthed at the result. He said: "He [Trump] exudes confidence about his own nation and a determination not to be a manager of decline, which also inspires the Brexiteers."
READ MORE: Drag queens and kings organize rally to oppose Donald Trump's UK visit
In a declaration, that may give cause for alarm to those that are of the opinion that Britain has militarily intervened too frequently in other countries and followed costly US invasions, Rees-Mogg says: "the United States will be even more central to our foreign policy than it currently is."
This apparent willingness to draw even closer ties with Trump's America on foreign policy, may be seen by some to be putting UK sovereignty at risk and at odds with his attitude towards Brexit. He told ITV's Peston on Sunday in March that "Brexit without sovereignty is no Brexit."
Rees-Mogg has tried to allay fears about post-Brexit Britain losing it's EU member status. He claims commonality between the US and UK, in terms of democratic systems, will be its core strength, saying: "With the common law and a parallel constitutional settlement the two nations are the world's most long standing democracies."
Maybe Rees-Mogg would like to tell that to Guantanamo detainees, imprisoned without trial, the scores of innocent US black citizens shot dead by police, UK Yarl's Wood detainees and the Windrush generation, among many other groups that have been on the end of British and US 'democratic values'.
He concludes by suggesting Britain should offer Trump a sweetener in future negotiations as "without him the US would be offering no support for Brexit and would be seeking to frustrate it." He also criticized "President Obama's rude and counterproductive intervention in the referendum debate."
He proposes that "If that means presenting a free trade deal or suggesting a London-New York agreement on financial regulation," then so be it.
In the context of Brexit, this may be seen by some as a pragmatic approach to our supposed closest ally, but others may be of the opinion that this is resorting to subservience to a state led by a man who often indulges in the bullying of other nations on the world stage.
Trump visits the UK on July 13 with Rees-Mogg insisting that the "red carpet laid out must be spotless and the evidence of our close relationship on clear display."
Omar Baggili, RT Journalist.
Like this story? Share it with a friend!
You can share this story on social media: