Drunk or stoned? MDMA tested as treatment for alcoholism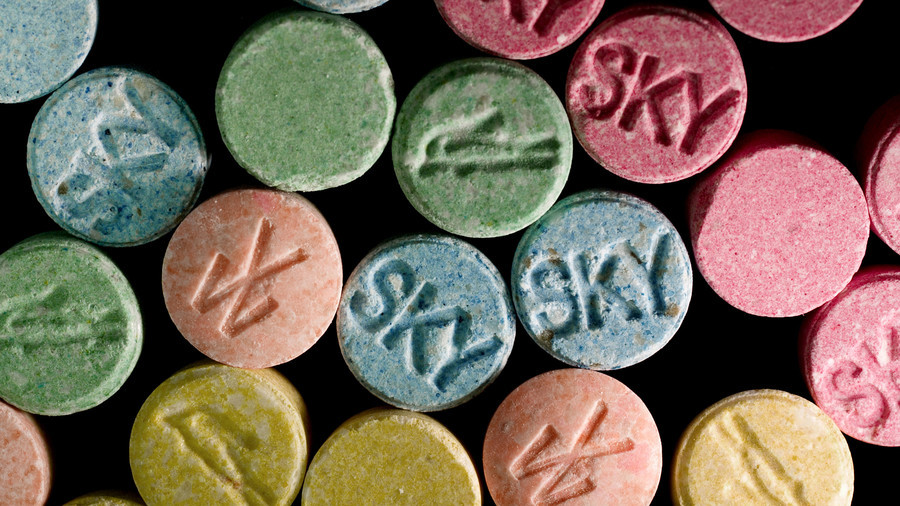 The world's first ever clinical trials of MDMA-assisted therapy for the treatment of alcohol dependency have begun at Imperial College London.
The study, led by researchers at the university, consists of various therapy sessions. The third of six weekly sessions will see participants taking MDMA, commonly known as the recreational drug ecstasy. It's hoped the study will provide alternative therapies for mental health conditions.
Dr Ben Sessa, a senior research fellow at Imperial who is working on the trials, told TalkingDrugs that, with available treatments, some 90 percent of alcoholics relapse at some point within four years, according to the National Institute for Alcohol Abuse and Alcoholism.
"Imagine those kind of outcomes in surgery or immunology or even oncology," Sessa, an experienced child psychologist, told TalkingDrugs. "Doctors wouldn't tolerate that. After 100 years of modern psychiatry, it's outrageous. If we can do any better than 90 percent relapse rates, then we're onto something."
MDMA has already been used in a variety of treatments, proving to be highly effective in US studies on veterans with post-traumatic stress disorder (PTSD). Researchers noted a similarity between PTSD and alcoholism, prompting the Imperial London study.
"Alcoholism is PTSD, as far as I'm concerned. The vast majority of my patients with alcohol and other addictions are essentially 'PTSD plus,'" Sessa added.
The Imperial team have faced numerous challenges in bringing the study to fruition, including a lack of funding due to reluctance from the pharmaceutical industry to explore products that are not taken daily, according to Sessa. The doctor explained: "The idea of taking MDMA just twice and then not having to be on SSRIs for the rest of your life is not in the interest of the pharmaceutical industry. They're not going to put money into a drug like MDMA, which then cures the patient and gets them off all their drugs."
Other barriers include ethics. MDMA remains a controlled substance in the UK, listed as a schedule-one drug. Researchers have had to seek Home Office approval for their study and buy licenses for the drugs. The cost of the MDMA alone was around £10,000 ($13,943) per gram.
If you like this story, share it with a friend!