Trump to visit UK in July – reports
Published time: 25 Apr, 2018 17:11
Edited time: 26 Apr, 2018 08:08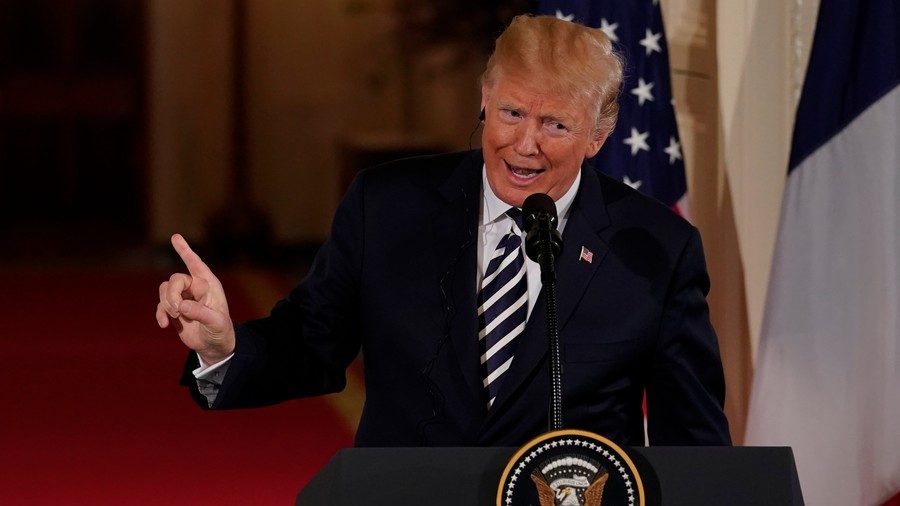 US President Donald Trump will visit the UK this summer, according to reports in the British media. The visit is thought to be scheduled for mid-July.
Trump was due to open the new US Embassy in London in February but decided against making the trip amid reports it would be disrupted by massive public protests. He later took to Twitter to blame the expense of the new facility for his decision not to travel.
It had been reported that Prime Minister Theresa May extended another invite to Trump when the two met at the World Economic Forum in Davos earlier this year. Now, it is expected that the president will be in the UK in July. An official announcement is due to be made in the coming days.
The trip comes in defiance of a petition, started after his election and signed by around 1.8 million Britons, calling for Trump to be denied a state visit. It is not yet clear if the hotelier and property tycoon will be treated to all the pomp of a traditional state visit, including an address to parliament, a state banquet and horse-drawn carriage on the mall to Buckingham Palace. Despite today's reports in the British press, President Trump has remained quiet on the matter.
Think your friends would be interested? Share this story!