Like 'Nazi Germany': Ex-civil service boss denounces May's immigration policies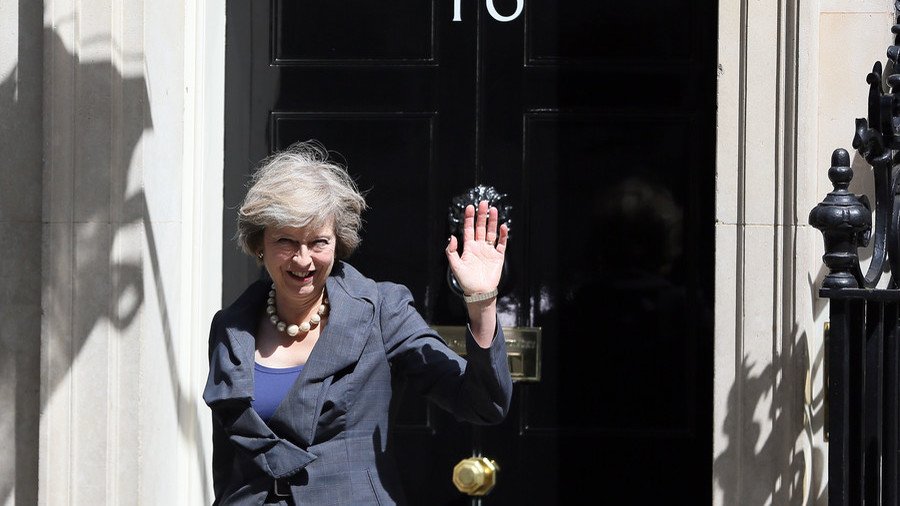 A policy implemented while Theresa May was home secretary was like "Nazi Germany," an ex-civil-service boss says. Lord Kerslake added that ministers and civil servants alike were "troubled" by the "hostile environment" policy.
Kerslake, who was in charge of the civil service from 2012 to 2014, made the comments to the BBC's Newsnight program. His comments come as pressure mounts on the PM and Home Secretary Amber Rudd over the Windrush scandal.
According to May's critics, the "hostile environment" has led to those arriving in the UK from the Caribbean from the late 1940s to the 1970s, the Windrush generation, now being at risk of being targeted by immigration officers for deportation despite them having the right to remain in the UK.
As a result, some of the Windrush generation – including cancer sufferers – have lost out on NHS healthcare, had their driver's license revoked, missed parents' funerals, or have been sent back to the countries they left as children.
During her time as home secretary, May faced criticism over her tough immigration policies – she was responsible for the now-infamous 'go home' vans; vehicles that toured six London boroughs bearing signs that urged illegal immigrants to "Go home or face arrest."
Kerslake said the policy against illegal immigrants was questioned across all levels of government. "I think it was not just a question of the home secretary being told it was a challenging policy, the prime minister was as well," he said. "This was a very contested piece of legislation across government departments."
"Now, I can't say, and shouldn't say, as the former head of the civil service, precisely who gave what advice to whom. But, what I can tell you, it was highly contested and there were some who saw it, I shan't name them, as almost reminiscent of Nazi Germany in the way it's working."
Kerslake also said it was "completely ridiculous" for current Home Secretary Amber Rudd to point the finger at civil servants for the Windrush crisis. "You cannot create a climate and then not expect it to have consequences," he said.
Many children who came to the UK in the Windrush years traveled on their parents' passports, meaning they now lack a trail of official paperwork and have subsequently struggled to prove their right to stay in the country.
Landing cards that recorded their arrival in the UK were destroyed by the Home Office in 2010 – also when May was home secretary. Yesterday, during Prime Minister's Questions, May tried to blame the previous Labour government for the bungle, stating that the initial decision to destroy the documents was taken in 2009 – before her time.
She was subsequently accused of misleading parliament, as only minutes later it emerged that no Labour minister had actually been involved in the order to destroy the landing cards in question, but officials from the UK Border Agency had made the decision to destroy them on data protection grounds.
The prime minister's spokesperson later admitted that the decision to junk the landing cards been an "operational" decision, and not ministerial one.
"What the prime minister said was that the decision was taken in 2009 when there was a Labour government. But the decision that was taken was an operational one by UKBA," he said.
"I should also stress that at no point have we criticized that decision and nor would the prime minister seek to do so. The key point here is it was an operational decision taken by UKBA… part of a wider program of work that was looking at the retention of paperwork held within the agency."
Windrush campaigner and Labour MP David Lammy has called for an inquiry over the matter. "In light of this crisis and the devastating impact it has had on huge numbers of innocent people, I am calling on the prime minister to establish an independent review of immigration policy and the hostile environment," he said.
"Lessons must be learnt from the Windrush crisis and a review is now a vital step in understanding how and why our immigration system treats people in this way and what reforms are needed to prevent any further cruelty and injustices."
Think your friends would be interested? Share this story!
You can share this story on social media: