MP tells of concern at UN over volatile US president during debate on Syria strikes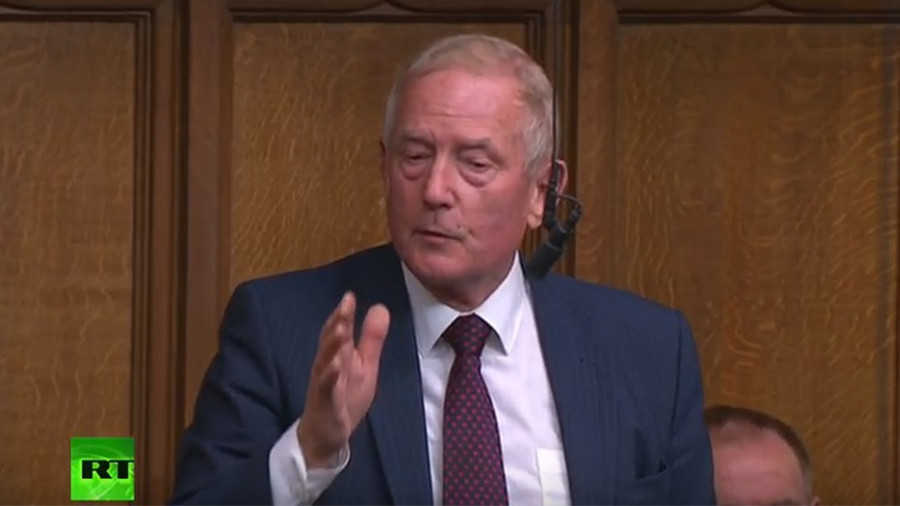 Labour MP Barry Sheerman told parliament of "chilling" conversations at the UN about the leadership US President Donald Trump. He was speaking during a parliamentary debate on the air strikes against Syria.
Sheerman said that he had found there was a lack of trust among world leaders in Trump at what he called an internationally volatile time.
Sheerman told the Commons that he was "born in the week of the worst weekend of the blitz". Sheerman then inferred that Syrian President Bashar Assad was a "tyrant," adding that when he hears of "a tyrant killing children [he wants] action."
Despite his rousing words, the Huddersfield MP expressed his concerns over the American president. "I am a passionate, pro-American," Sheerman said. "I have been all the time I've been in this house."
"I've seen [the USA] as a beacon of our democratic world. But when I was in the UN all last week when all of this [Syria] happened… the conversations there were quite chilling."
"Many of us, passionate pro-Americans that couldn't remember a time when we seriously worried about American leadership and the American president at the same time that we didn't trust Putin and his horrible gang."
"We need a prime minister and European leaders to show the way in these troubled times."
UK PM Theresa May, who has been mocked by some MPs for supposedly following the US president's lead on the Syrian crisis, defended herself by calling the joint action of the US and its European allies as indeed "showing the way."
"I think what he has seen from the UK and France came together with the US that there is leadership in Europe on this matter," she said. "I think it is clear that Europe has taken a stance on this and has shown a way and the importance of the international rules-based order."
Labour leader Jeremy Corbyn told May to remember that she is accountable to the British Parliament, not to Donald Trump.
Think your friends would be interested? Share this story!
You can share this story on social media: