May calls urgent cabinet meeting amid reports of looming military action in Syria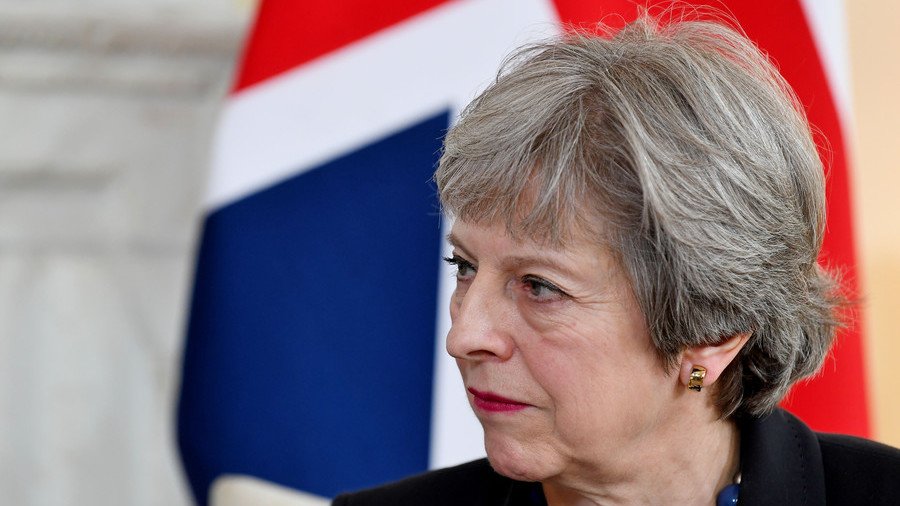 British Prime Minister Theresa May has summoned her cabinet to brief ministers this Thursday on a "fast-moving week" amid the ratcheting up of tensions over Syria. May's spokesman confirmed that the meeting will focus on Syria.
May will hold an unscheduled meeting of her cabinet on Thursday, which will involve senior ministers, her spokesman told media. While the agenda of the meeting has not been made public, reports suggest May is going to seek approval for military action in Syria.
Sky News reported that May is expected to ask the ministers to greenlight the UK's participation in an attack spearheaded by France and the US, without consulting the Parliament. Should the approval be granted, the operation could be launched "within hours."
Immediately after the alleged chemical attack in Syria's Douma on Saturday, the UK, as well as the US and their allies, accused the Syrian government of killing civilians with prohibited weapons. With a fact-finding mission of the Organization for Prohibition of Chemical Weapons (OPCW) still on its way to the site, May on Wednesday doubled down on her assertion of the Syrian government's culpability.
"All the indications are that the Syrian regime was responsible," she said, adding that the UK will be working with its allies to "ensure that those who are responsible are held to account." Russia, which has been lending support to the Syrian government's campaign against jihadists, is accused of being complicit.
Earlier on Tuesday, the BBC reported that May was poised to bypass the Parliament in order to get the UK involved in a military strike against the war-torn country. Citing "well-placed sources," the broadcaster reported that May believes there is an "urgent" need for retaliation to what the West seeks to portray as Damascus' attack on civilians with banned chemical weapons.
Moscow has repeatedly pushed back against the US' warlike rhetoric and urged against carrying out an "illegal military endeavor." Commenting on Trump's threat to use missiles, Russian Foreign Ministry spokesperson Maria Zakharova suggested that the US is seeking to undermine the work of the OPCW experts heading to Douma by potentially destroying all the remaining evidence.
Syria has refuted the allegations that it deployed chemical weapons in the rebel-held town. The Syrian military had liberated almost all of eastern Ghouta and has recently sealed an agreement with Jaysh al-Islam rebels for them to leave Douma in return for them releasing hostages and war prisoners. The Russian military also said it found no confirmation of reports of a chemical attack upon speaking with locals and medical officials at Douma's only hospital.
You can share this story on social media: