Poisoned ex-spy Sergei Skripal no longer in critical condition, improving rapidly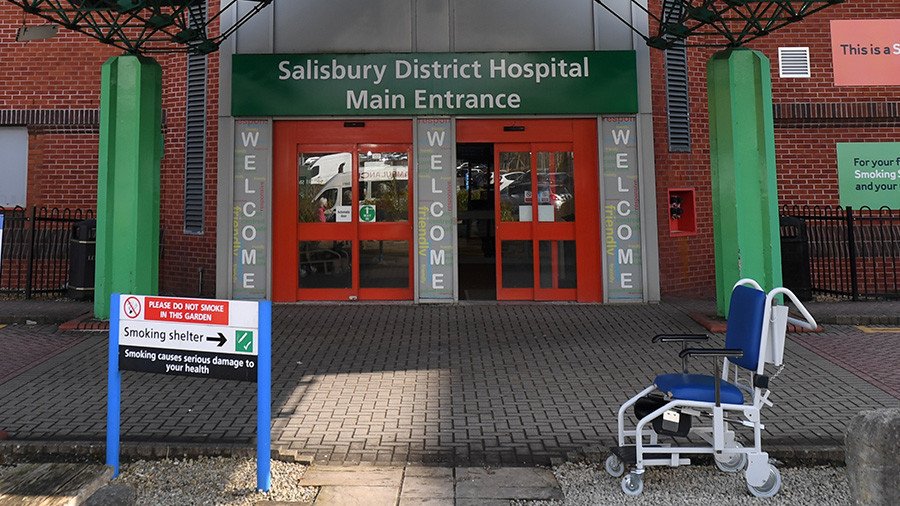 Poisoned ex-spy Sergei Skripal is no longer in critical condition and has responded well to treatment after a nerve agent attack last month, the hospital treating him says.
Sergei, 66, and his daughter Yulia, 33, were poisoned by a nerve agent in the British city of Salisbury. The pair were found slumped on a bench in an attack that sparked sanctions and political unrest across the globe in the weeks that followed.
"He is responding well to treatment, improving rapidly and is no longer in a critical condition," Christine Blanshard, Medical Director at Salisbury District Hospital, said in a statement, according to Reuters.
"Last Thursday, I informed you that Yulia Skripal's condition had improved to stable. As Yulia herself says, her strength is growing daily and she can look forward to the day when she is well enough to leave the hospital.
"Any speculation on when that date will be is just that – speculation. In the meantime, Yulia has asked for privacy while she continues to get better – something I'd like to urge the media to respect."
The news comes one day after Yulia broke her silence for the first time to say that the health of her and her father is improving rapidly. In a statement released on Thursday by the Met Police on Yulia's behalf, the 33-year-old called the Salisbury ordeal "disorientating."
She added that she "woke up over a week ago now and am glad to say [that her] strength is growing daily."
Yulia has been given access to a temporary phone, and used it to call her Moscow-based cousin Viktoria Skripal. Viktoria recorded the call and released the recording to the Russian state media on Thursday.
When asked about her father Sergei Skripal in the recording, Yulia can be heard replying that "Everything's OK. He's resting now, he's sleeping. Everyone's health is OK. No one has had any irreversible [harm]."
"I'm being discharged soon," she added.
The UK Russian Embassy said they were happy to hear the good news of Sergei and Yulia's improving health. The embassy took to Twitter to share their viewpoint.
The Skripals were poisoned in Salisbury on March 4, attacked with a A-234 nerve agent, similar to Novichok. Since the attack on the ex-Russian double agent and his daughter, the British government has pointed the finger of blame at Russia – a claim which Moscow has repeatedly denied.
READ MORE: Sergei Skripal's pets die after investigators sealed off home despite vet warning
The accusations against Russia have had major diplomatic ramifications across the globe, with tit-for-tat expulsions of both Russian and Western diplomats in Russia, the UK, and across Europe.
On Wednesday, the chief executive of Britain's Porton Down laboratory, Gary Aitkenhead, revealed that scientists were unable to confirm the origin of the chemical agent used in the attack.
Think your friends would be interested? Share this story!
You can share this story on social media: