Fire service 'absent' from scene of Manchester Arena bombing for 2hrs – inquiry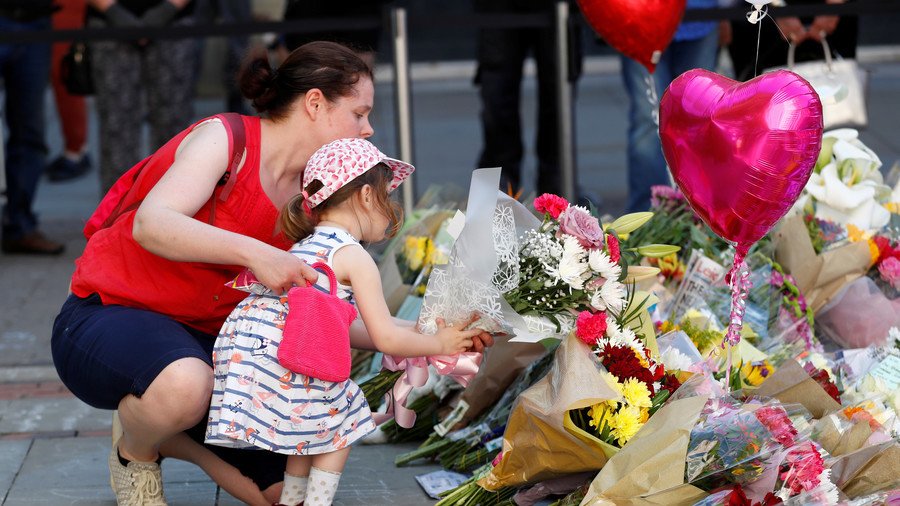 An independent report into the emergency response to last year's Manchester Arena bombing highlights major failings, including the fire service's absence from the scene for the first two hours after the explosion.
The review chaired by Lord Bob Kerslake, the former head of the civil service, stated that the Greater Manchester Fire and Rescue Service (GMFRS) "played no meaningful role in the response for two hours." This failure to arrive on the scene meant emergency services were down a valuable resource, according to the review.
The fire service was effectively "outside the loop," the report said, blaming a combination of poor communication and poor procedures. The Kerslake Report noted that the average response time for the service was less than six minutes.
READ MORE: One year since Westminster attack, top cop admits Britain had become 'less hostile' to terrorists
The review also branded the actions of some members of the media as "completely and utterly unacceptable." The panel said it was shocked and dismayed by accounts from families of being 'hounded' and shown a 'lack of respect.'
Vodafone was criticised for "the complete failure" of its telephone system which seriously hampered an effective emergency response line for families, causing considerable distress to those looking for information on their loved ones. A number of people were reduced to a frantic search around the hospitals of Greater Manchester to find out more, the report outlined.
While the actions of the Greater Manchester police were commended for the most part, the report noted communication issues between the police and other agencies.
Speaking at the launch of the review, Kerslake acknowledged "there is a lot to be proud of in the response to the attack" but added it's "vital to learn the lessons around things that did not go so well."
Specifically the report praised the civic response and the support provided by family liaison officers and bereavement nurses. It also commended the care and sensitivity demonstrated in the removal of the deceased from the arena.
The May 22 suicide attack killed 22 people and injured hundreds, many of them children.
If you like this story, share it with a friend!
You can share this story on social media: