RAF engineer killed in jet crash at base in North Wales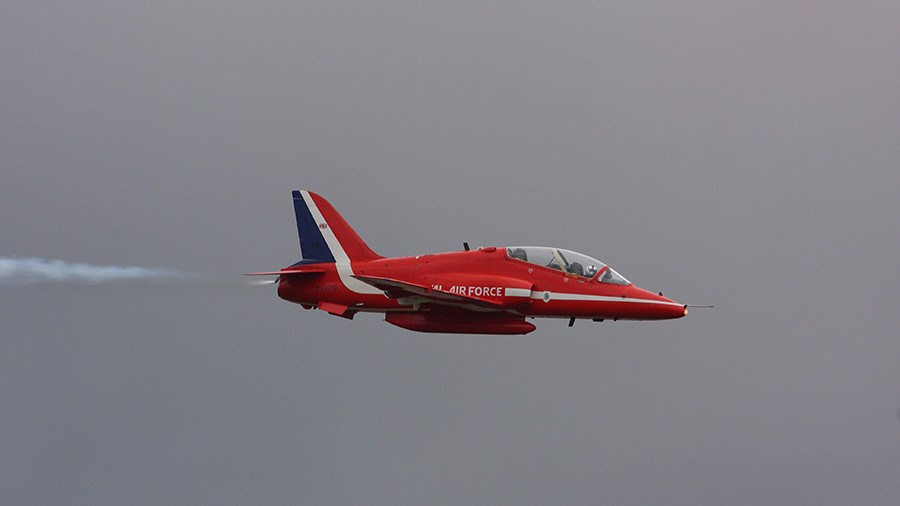 The UK Ministry of Defence has confirmed the death of an RAF engineer in a Red Arrows accident at RAF Valley in North Wales. The pilot survived the crash and is receiving medical treatment, according to a ministry statement.
Earlier reports suggested the pilot ejected from the aircraft before the plane crashed. Emergency services raced to the scene of the crash.
The Welsh Ambulance Service said: "We were called shortly before 1.30pm this afternoon to reports an aircraft had crashed at RAF Valley in Holyhead.
"There is an emergency ambulance and a Wales Air Ambulance at the scene."
RAF Valley hosts training services for UK fighter pilots, as well as aircrews for mountain and maritime operations. In total, some 1,500 service personnel, including civil servants and contractors work at the site.
The Red Arrows, officially known as the Royal Air Force Aerobatic Team, are the aerobatics display team of the Royal Air Force based at RAF Scampton. Their displays are a fixture at British summer events. Accidents involving the group are rare, the last coming in November 2011 when Pilot Flt Lt Sean Cunningham, was ejected from his aircraft while it was on the ground at RAF Scampton. He subsequently died from his injuries.