UK 'complicit' in Duterte's war on drugs – anti arms-trade group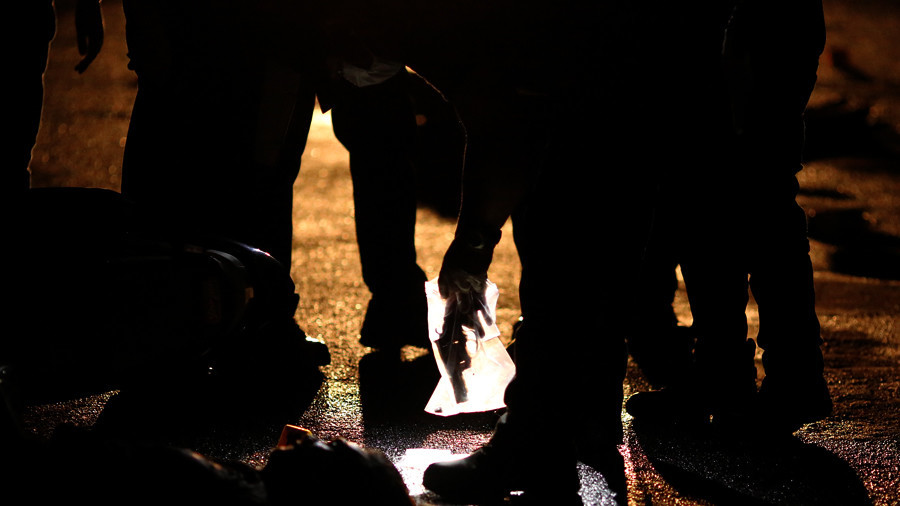 The UK is "complicit" in human rights abuses in the Philippines as it has emerged it is selling spying equipment to President Rodrigo Duterte. The country's leader is currently waging a war on drugs that has killed thousands.
According to the Guardian, the British government has sold some £150,000 worth of spying equipment to Duterte as he endeavors to hunt down drug dealers and users, avowedly as part of his campaign to tackle drug crime. Equipment included IMSI-Catchers, used to eavesdrop on phone conversations, and other internet surveillance tools, the paper reports.
Duterte has admitted authorizing the wiretapping of at least two mayors, whom he accused of being "narcopoliticians." One, former Ozamiz mayor Reynaldo Parojino, was killed along with another 14 people when police raided his home last July.
Following the report, the Campaign Against Arms Trade's Andrew Smith told RT: "The regime in the Philippines has an appalling human rights record. By providing surveillance equipment and support, the UK is making itself complicit in the abuses taking place. We don't know how that equipment will be used, or who it will be used against."
The UK's relationship with Duterte has also faced censure in parliament. Labour MP Lloyd Russell-Moyle, a member of the committees on arms export controls, accused the government of facilitating the deadly war on drugs. Russell-Moyle said the sales "makes us complicit in the deaths of thousands of Filipinos.
"This sad case shows that our arms export control regime is broken. The government is failing in its basic legal duty," he added.
The arms sales also appear to contravene UK law. It is, in fact, against its statute to "issue an export licence if there is a clear risk that the proposed export might be used for internal repression".
The UK, however, has a record of providing arms to governments accused of internal repression. It has previously sold espionage equipment to Saudi Arabia, Turkey, Bahrain and Egypt.
The kit was sold to Duterte's government in 2016. By that time, the Filipino leader had already made it clear he would resort to any means necessary to follow through with his plans to tackle drug-related crime.
During a rally last year, Duterte said: "Forget the laws on human rights. If I make it to the presidential palace, I will do just what I did as mayor.
"You drug pushers, hold-up men and do-nothings, you better go out. Because I'd kill you, I'll dump all of you into Manila Bay, and fatten all the fish there."
But Human Rights Watch (HRW) envoy to the Philippines Phelim Kine called into question the validity of the Guardian's report, as he said there is "no clarity as to who exactly received" the equipment.
According to evidence garnered by HRW, there is no "no confirmation" that the equipment has actually been handed to the Philippine national police to pursue the President's "slaughter."
Moreover, he questioned the likelihood of the equipment being used in the war on drugs, or what he also referred to as the "war on the poor", as the campaign targets "urban slum-dwellers" who are tracked down through a local government register. "It's unclear to me why and how high surveillance equipment would be needed to target that population segment," Kine told RT.
He claimed HRW is well-acquainted with the "modus operandi" of the regime as it has worked in the field for 19 months, and that the anti-drug campaign is an "extremely brutal, low-tech venture". But he concluded there is "no evidence that national police is sourcing targets through surveillance. We go on verifiable facts. [The Guardian article] raises more questions than it gives answers," Kine quipped.
The UK department for international trade responded to the allegations. It told the Guardian the "government takes its export responsibilities very seriously."
According to HRW, Duterte's war on drugs has claimed the lives of 12,000 people. The anti-drug campaign started in July 30, 2016.
If you like this story, share it with a friend!
You can share this story on social media: