Polish 'Holocaust-denying, Islamophobic' far-right speaker is coming to UK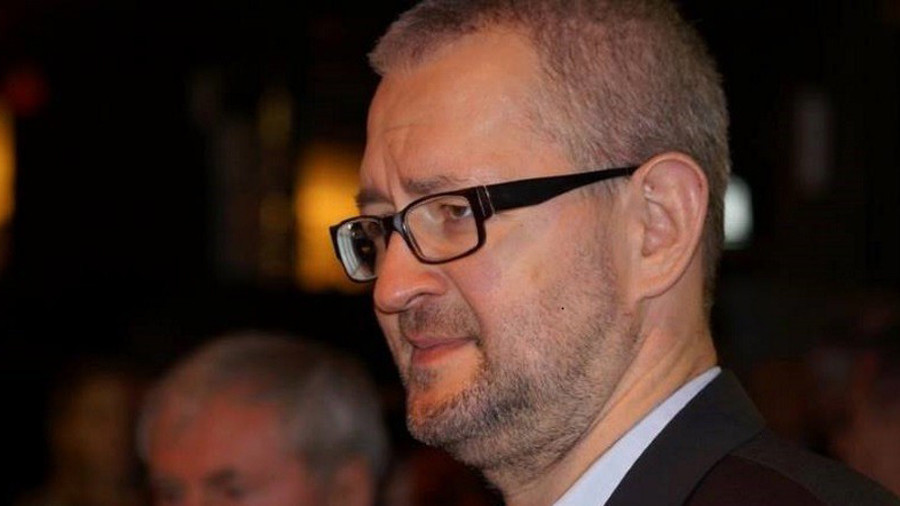 A Polish far-right speaker who described Muslims as "invaders" and allegedly engages in 'Holocaust denial' is heading to the UK. His visit comes amid growing concern about extremist groups visiting the UK to spread their messages.
Rafal Ziemkiewicz, a Polish author and journalist, has courted controversy having written articles describing France as hopeless as Muslims are waiting for "white people to get exhausted while they gradually expand their sharia enclaves … taking control of the entire country."
In January, Ziemkiewicz was a guest on a Polish television show discussing a law that proposes to outlaw rhetoric blaming Poland for Nazi crimes. He and the host mocked critics of the legislation, and suggested that Jews were in part responsible for their own slaughter during the Holocaust. The pair then joked that death camps should be called "Jewish death camps."
The host apologized, but Ziemkiewicz said he did not regret using the term, according to the Times of Israel.
Ziemkiewicz also demanded the resumption of the exhumation of victims' remains in Jedwabne, the site of the 1941 massacre of hundreds of Jews by their non-Jewish Polish neighbors. He said exhumation could provide evidence the crime was not committed by Poles, but by Germans.
He is due to speak at events in Bristol and Cambridge on Friday and Saturday.
One of the events which Ziemkiewicz was due to talk at, in Acton, west London, on Sunday, has already been canceled after the Labour MP for Ealing Central and Acton, Rupa Huq, was alerted. The Acton event has now been moved to Slough.
"I am relieved that it was blocked after the licensee became aware of the true nature of the gathering," Huq told the Guardian. "This is a man with a track record of deliberately antagonizing minority communities with his bigoted comments. His party pieces of Holocaust denial and Islamophobia are not welcome in Ealing."
Huq now wants Ziemkiewicz to be barred from entering the UK altogether. She has alerted MPs of his visit.
Ziemkiewicz insisted his appearances would not be incendiary, telling the newspaper: "I don't see any reason to worry about my meetings in UK … There is nothing in my books, articles etc that would be against the law or indecent.
"I'm well known in Poland and about 10 of my books have been on bestseller lists … For more than 20 years my work has been in the mainstream of Polish public life. As long as the conservative and patriotic position is not banned in Europe … I strongly deny such accusations."
Ziemkiewicz is not the first far-right speaker from Poland who has attempted to come to Britain to increase their following and raise funds.
In February last year, Jacek Miedlar, a former priest, was detained at Stansted airport to prevent him from attending a far-right rally in Telford, Shropshire. He has called Jews "a cancer" and accused Muslims of running grooming gangs in the UK.
Marian Kowalski, the vice-chair of the Polish far-right political party National Movement, was unable to speak in Ealing in October last year after the booking at Brentside high school was revoked when the school became aware of his views. The event was moved to a Polish restaurant, Kuznia Smaku, in South Ealing Road but the authorities prevented him from speaking there too.
A Home Office spokesperson said it did not comment on individual cases but added: "The home secretary may exclude an EEA national on the grounds of public policy or security if they pose a genuine, present and sufficiently serious threat."
Think your friends would be interested? Share this story!