Richard Branson orders Virgin Trains to restock Daily Mail amid 'censorship' accusation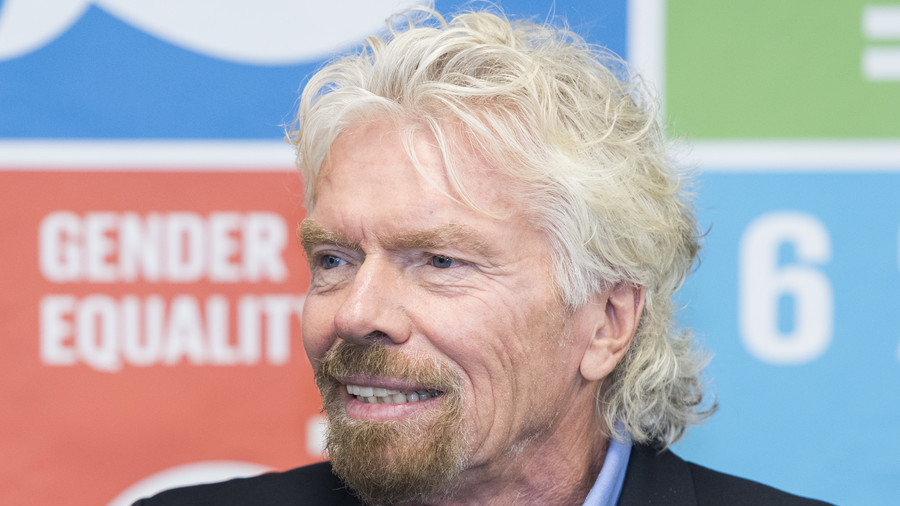 British tycoon Richard Branson has ordered Virgin Trains to restock the Daily Mail amid concerns that its decision last week to stop selling the paper had amounted to "censorship."
Virgin Trains last week announced it would stop supplying its customers with the right-wing tabloid as it "was not compatible with the VT brand and our beliefs."
The Daily Mail hit back, branding the move "disgraceful" and suggesting that its pro-Brexit stance was an underlying reason for the decision, given that Branson has been a vocal Remain campaigner.
Writing on the Virgin website on Monday, the tycoon rejected claims that the decision had been "part of some grand campaign or at my behest," adding that he and his partner Brian Souter were unaware of the move until it was reported in the media.
"The decision was made in response to feedback from some of our Virgin Trains employees. Brian and I respect our people when they make decisions and we listen to their views," Branson wrote.
"But we must also listen to the concerns voiced widely this week – by those who agree with the Mail's editorial stance and those who vehemently disagree with it – that this move has been seen as censorship.
"Freedom of speech, freedom of choice and tolerance for differing views are the core principles of any free and open society. While Virgin Trains has always said that their passengers are free to read whatever newspaper they choose on board West Coast trains, it is clear that on this occasion the decision to no longer sell the Mail has not been seen to live up to these principles."
People have now taken to social media to accuse Branson of bowing to commercial pressure.
The decision to halt sales of the Daily Mail was made in November, but it emerged only last week when a leaked internal memo made it into a monthly journal of train drivers union, Aslef.
In the memo, Drew McMillan, head of colleague communication and engagement, said: "Thousands of people choose to read the Daily Mail every day. But they will no longer be reading it courtesy of VT.
"There's been considerable concern raised by colleagues about the Mail's editorial position on issues such as immigration, LGBT rights, and unemployment.
"We've decided that this paper is not compatible with the VT brand and our beliefs. We won't be stocking the Daily Mail for sale or as a giveaway."
You can share this story on social media: