Huge fire engulfs paint factory in London (PHOTOS, VIDEOS)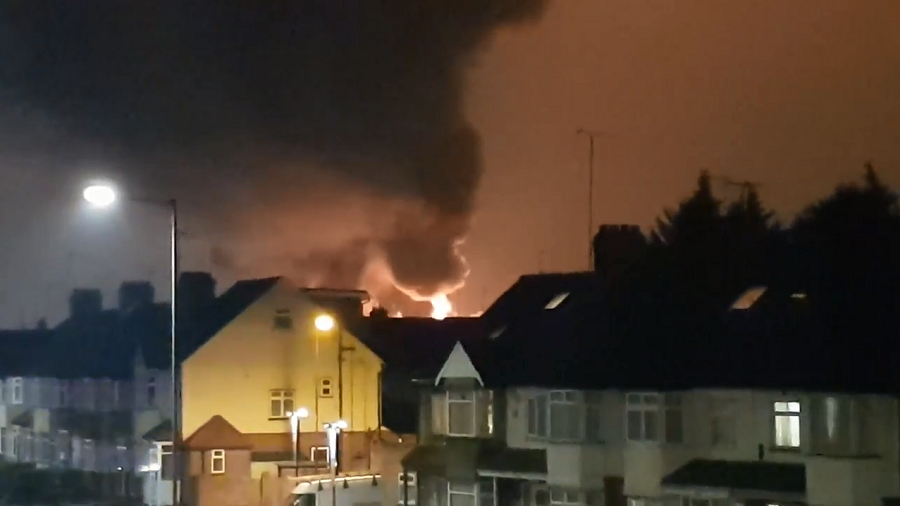 At least 90 firefighters and 15 engines have been deployed to tackle a massive blaze that engulfed a paint factory in the Staples Corner area of north London, near Wembley stadium.
"This is a significant fire at a paint factory off the North Circular which can be seen across London. We'd ask people to avoid the area if possible and local residents to keep their doors and windows shut," London Fire Brigade said in a statement. The initial call to the fire brigade was placed at 9:30 pm local time.
The fire department received at least 45 calls about the blaze which could be seen "for miles" across London, blanketing large parts of the city with smoke. Factory workers managed to flee the single-storey factory before firefighters arrived on scene. The cause of the fire is not yet known.
So far, no injuries or casualties have been confirmed.
As of 23:40 local time, the fire department said it was making, "steady progress," in tackling the blaze.
You can share this story on social media: