Homeless man asleep in a bin injured after being mistakenly emptied into rubbish truck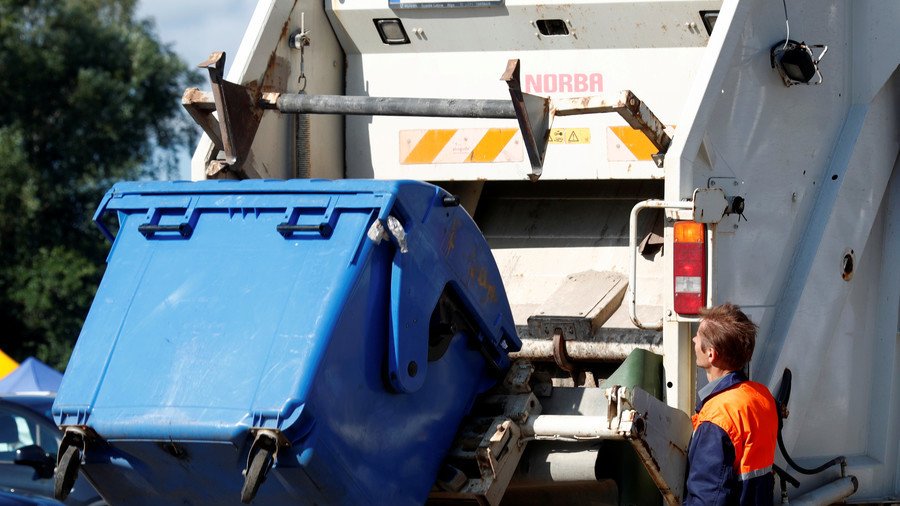 A homeless man was injured after he was scooped up and dumped into a rubbish truck. Paramedics were called after the man, who was sleeping in a bin surrounded by cardboard for warmth, injured his pelvis and leg in the accident.
Fire, police and an air ambulance were called to the High Street in Rochester, Kent, just before 8am amid reports that someone had been seriously injured. A large section of the high street was subsequently cordoned off.
Spokesman for the ambulance service, Rich Airey, said the man suffered possible leg and pelvis injuries.
A paramedic helicopter was dispatched, landing in the nearby Castle Gardens. The man was treated at the scene before being transported by road to Medway Maritime Hospital. Air ambulance paramedics accompanied the man to hospital.
The man remained conscious throughout the ordeal, but there is no further update on his condition.
The refuse truck belongs to Veolia, a contractor employed by Medway Council to collect rubbish.
Medway Council's assistant director of Frontline Services Ruth Du-Lieu said the incident had been reported to them by their garbage contractor.
"This morning Veolia contacted us to inform us that a man had fallen asleep in a bin, in Rochester High Street, overnight," Du-Lieu said.
"Without knowing the bin was tipped into the back of a refuse truck. The operatives were immediately aware, stopped the vehicle and called the emergency services.
"This is a very sad incident and our thoughts are with the gentleman concerned. We're investigating this fully with Veolia."
You can share this story on social media: