Heart attack gender gap: Mortality rate 3 times higher for women, study finds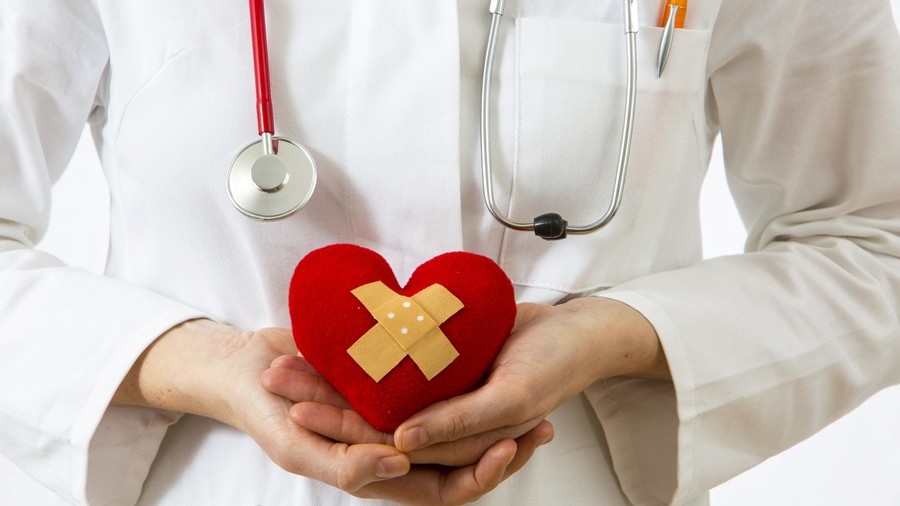 A new study has found that women are three times more likely to die after suffering a heart attack because doctors consider it a "male issue."
Research from the British Heart Foundation has found that three times the expected number of women died in the first year after a heart attack compared to men.
When investigating the cause of the anomaly the researchers found that women are far less likely to be given medication to prevent further attacks and also less likely to receive procedures to clear blocked arteries.
Professor Jeremy Pearson,of the British Heart Foundation, said: "Heart attacks are often seen as a male health issue, but more women die from coronary heart disease than breast cancer in the UK. The findings from this research are concerning – women are dying because they are not receiving proven treatments to save lives after a heart attack."
READ MORE: Pain remedies can triple risk of heart attack – study
The study says women are 34 percent less likely to undergo bypass surgery or have stents inserted, they are 24 percent less likely to be prescribed statin medication, and are 16 percent less likely be be given aspirin to prevent blood clots.
Women were found to be more likely to suffer from other illnesses, such as diabetes and high blood pressure, but this failed to explain the gulf in mortality rates between the sexes. The researchers noted that when women did receive the treatments the gap in mortality rates decreased.
The study was carried out by researchers at the University of Leeds in the UK and the Karolinska Institute in Sweden. It monitored the long-term health of 180,368 patients who suffered a heart attack between 2003 and 2013.
One of the co-authors of the study, Professor Chris Gale, said a perception shift is needed to overcome the idea that heart attacks only affect a certain type of person. "Typically, when we think of a heart attack patient, we see a middle-aged man who is overweight, has diabetes and smokes. This is not always the case; heart attacks affect the wider spectrum of the population – including women."
The research was published in the Journal of the American Heart Association.
You can share this story on social media: