Did pro-EU Remain campaign break rules on Brexit referendum spending?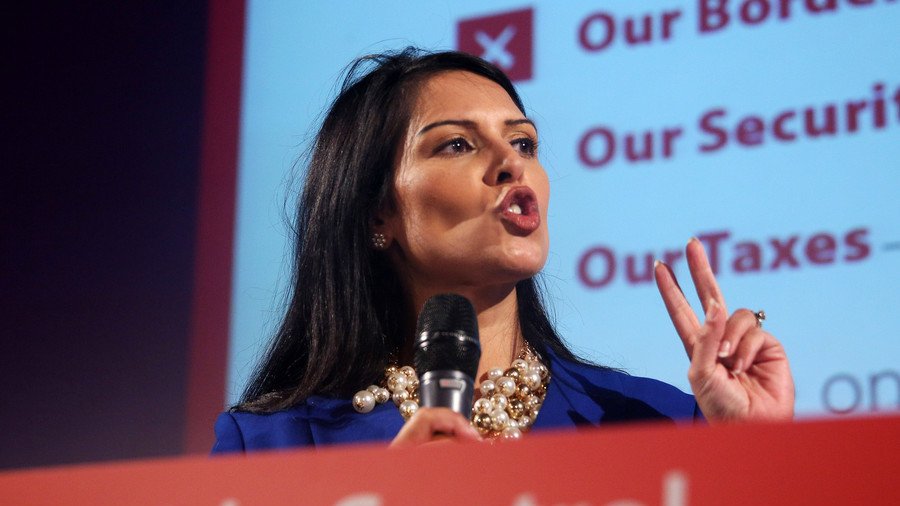 Remainers have been accused of unlawful coordination during the 2016 Brexit referendum. Although Brits voted to leave the EU, a former cabinet minister is calling on the government to investigate the losing side.
Priti Patel, who was sacked as international development secretary in November after holding a series of secret meetings with Israeli officials, is writing to the Electoral Commission. She accused a leading Remain campaign of bending rules to get around the spending cap.
Britain Stronger in Europe (BSE), now Open Britain, is accused of breaking strict limits on spending in the two-month run-up to June 2016. Pro-Brexit campaign Vote Leave is already under investigation by the Electoral Commission over claims it broke the £7 million ($9.5 million) limit.
Patel has accused the group of collaboration with side organizations, which had a spending limit of £700,000 ($950,000).
"There needs to be a thorough investigation into the actions, expenditure and financial probity of Remain campaigners, who appear to have flouted the rules and the spirit of the law to advance their cause in concert with each other," she said.
"It cannot be right that Remain campaigners can so blatantly flout the rules to feed the British people their propaganda. As well as coordinating, campaigning and spending, they used every organ of the British state to try to bully people into staying in the EU. They even spent £9 million of taxpayers' money on a campaign leaflet breaking the normal rules of fair play of our democratic system."
Patel said there is evidence of collusion between groups after a senior employee of the BSE Sir Craig Oliver wrote a book about the campaign.
In his book, 'Unleashing Demons: The Inside Story of Brexit,' he says: "I join a 7.30am cross-party call chaired by Will Straw [the chief executive of the BSE campaign]. It's designed to catch up with what the 'In' campaigns for the various political parties are doing that day.
"I want to get across a blunt message: this matters. We failed on immigration yesterday, hardly anyone stuck to our line that we accept it's a problem, but Leave's solution of trashing the economy is no way to deal with it."
The Electoral Commission would have to show "significant influence over your spending including leaflets, websites, telephone scripts or other campaign materials" to build a successful case against either group.
"We continue to consider a number of issues arising from the EU referendum under our enforcement processes, including as formal investigations," said a spokesperson for the commission.
Patel is ordering the commission to look into the five pro-Remain campaigns registered in the final month of the referendum period. The ex-Tory minister believes just over £1 million ($1.35 million) in donations were from people who had donated to other campaigns.
A source close to BSE said this money had been publicly and properly declared and that there was no wrongdoing. A spokesman for BSE said: "Britain Stronger in Europe always complied fully with Electoral Commission rules on working together and included any instances of it happening in our return to the Electoral Commission."
You can share this story on social media: