Freemasons in British police 'obstacle' to reform – ex-chief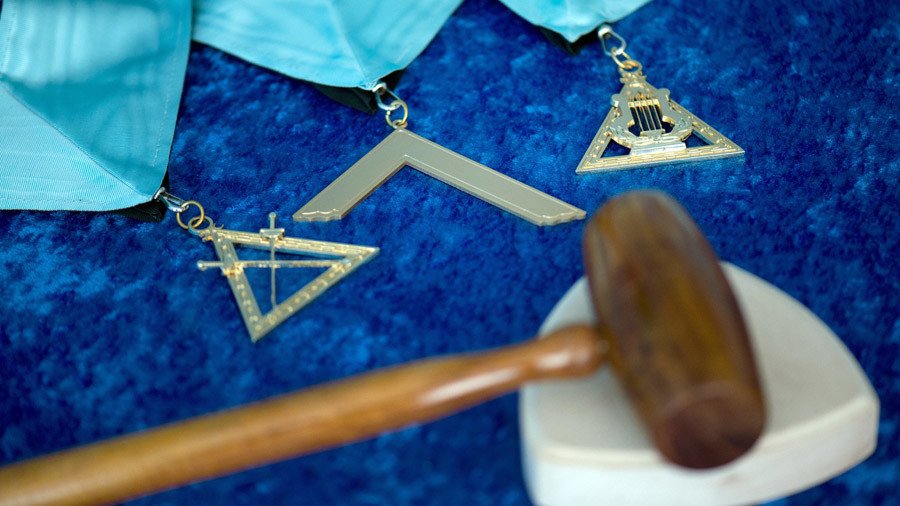 Reform in policing is being blocked by Freemasons, the former chair of the Police Federation has said. Steve White claimed the fraternal organization may undermine attempts to recruit women and those from minority communities.
White, who resigned from his post after three years in service, claimed there have been times when members of the police who were also Freemasons were considered an "obstacle" to reform.
Freemasonry can be viewed as an international organization with an estimated 200,000 members worldwide. It is the oldest and largest non-political organization in the world, whose members call each other 'brothers' or 'brethren.' Sometimes confused or conflated with the Illuminati, Freemasons are a society who believe the universe has an architect, though Freemasonry is not considered a religion nor its Lodges places of worship. It has been criticized for its secrecy and accused of serving the interest of its members over the public.
At a time of scandals and controversies, when the Federation was being threatened with takeover by the government, White became its head. He told the Guardian: "What people do in their private lives is a matter for them.
"When it becomes an issue is when it affects their work. There have been occasions when colleagues of mine have suspected that Freemasons have been an obstacle to reform.
"We need to make sure that people are making decisions for the right reasons and there is a need for future continuing cultural reform in the Fed, which should be reflective of the makeup of policing."
Masonic police officers have been accused of giving preferential treatment to their brethren over more talented, non-Mason officers. White said:
"Some female representatives were concerned about Freemason influence in the Fed. The culture is something that can either discourage or encourage people from the ethnic minorities or women from being part of an organization."
One previous Metropolitan Police commissioner, the late Sir Kenneth Newman, opposed the presence of Masons in the police.
White claimed there are a number of Freemasons members holding key positions in the Federation, but fell short of naming them.
"It's about trust and confidence. There are people who feel that being a Freemason and a police officer is not necessarily a good idea," the former police chief said.
"I find it odd that there are pockets of the organization where a significant number of representatives are Freemasons."
Mike Baker, spokesman for the United Grand Lodge, rejected all claims of interference, seeing no reason why its members should not be part of the force.
"Why would there be a clash? It's the same as saying there would be a clash between anyone in a membership organization and in a public service.
"We are parallel organizations, we fit into these organizations and have high moral principles and values."
You can share this story on social media: