Diabetes drug tackles effects of Alzheimer's in mice – study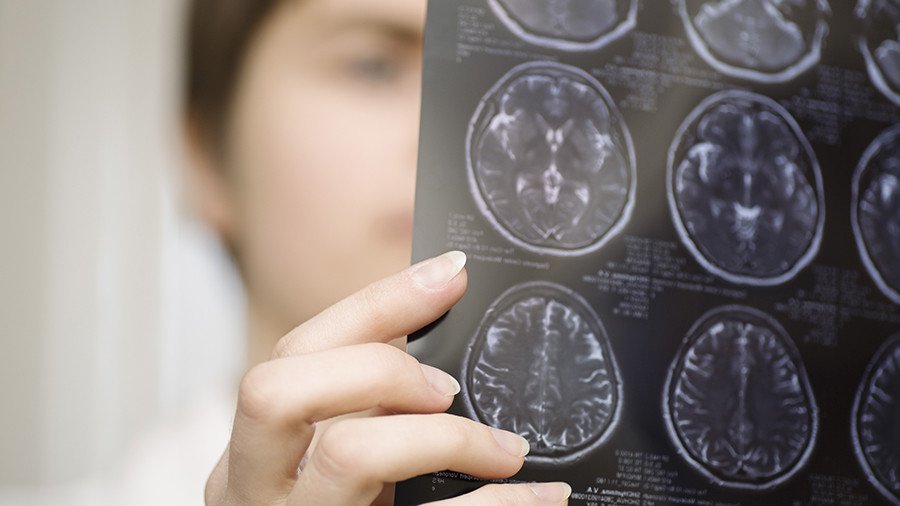 A type 2 diabetes drug has been found to "significantly" reverse memory loss in mice, according to a new study. The research could lead to significant breakthroughs in the hitherto incurable disease.
The treatment "holds clear promise of being developed into a new treatment for chronic neurodegenerative disorders such as Alzheimer's disease," said lead researcher Professor Christian Holscher of the UK's Lancaster University in a press release. Holscher specializes in Alzheimer's and Parkinson's treatment research, with a focus on using growth factor-like peptides that were previously developed to treat type 2 diabetes.
"These very promising outcomes demonstrate the efficacy of these novel multiple receptor drugs that originally were developed to treat type 2 diabetes but have shown consistent neuro-protective effects in several studies," Holscher added.
"Here we show that a novel triple receptor drug shows promise as a potential treatment for Alzheimer's but further dose-response tests and direct comparisons with other drugs have to be conducted in order to evaluate if this new drugs is superior to previous ones."
The study, published in the journal Brain Research, was partially funded by the Alzheimer's Society which reports that one million people in the UK will have dementia by 2021. That number is estimated to double by 2051.
"With no new treatments in nearly 15 years, we need to find new ways of tackling Alzheimer's," Doug Brown, director of Research and Development at Alzheimer's Society, said.
"It's imperative that we explore whether drugs developed to treat other conditions can benefit people with Alzheimer's and other forms of dementia. This approach to research could make it much quicker to get promising new drugs to the people who need them."
The so-called 'triple agonist' drugs used in the study have so far only been successfully tested in mice with Alzheimer's, but other diabetes medications have yielded results in human patients with Alzheimer's. The mice showed greatly improved performance in a spatial water maze test, according to the researchers.
The drug combines the growth factors GLP-1, GIP and Glucagon to protect the brain from degeneration. The depletion of growth factor signalling is a major issue in Alzheimer's patients and is a leading contributing factor to the onset of dementia.
"Clinical studies with an older version of this drug type already showed very promising results in people with Alzheimer's disease or with mood disorders," Holscher said.
According to the study, the multifunctional drug also: increased brain growth factor which protects nerve cells, reduced the amount of amyloid plaques which are heavily linked with ALzheimer's, reduced inflammation and slowed down the rate of nerve cell loss.
The genetically engineered mice the drug was tested on possess the human mutated genes from a hereditary form of Alzheimer's. As Type 2 diabetes is a major risk factor for Alzheimer's, with desensitization to insulin suspected of playing a key role in the onset of neurodegenerative disorders, neurodegenerative disorders.
You can share this story on social media: