Police officer filmed claiming black people commit more crime cleared of racism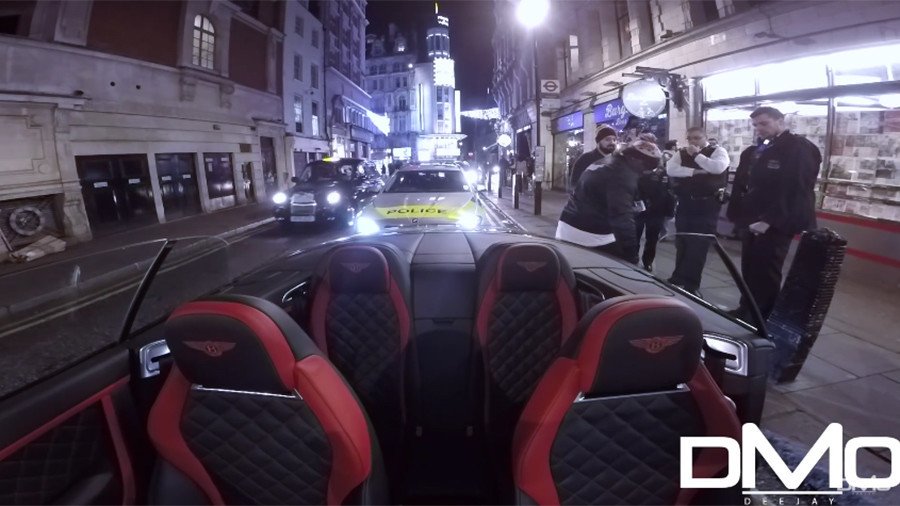 A London police officer who was recorded telling a popular DJ that black people are statistically more likely to commit crime has been cleared of intentional racism, following an investigation by the city's Independent Police Complaints Commission (IPCC).
DMO Deejay, 27, made headlines in January when he posted a video of himself, being pulled over in his convertible Bentley car in central London while he was posing for a music video.
The footage shows the police officer, who has not been named, saying "this isn't racist. Predominantly, the criminal profile of people who do it are black people. So, naturally if you see a car full of black guys, maybe dressed in gangster-style clothing or whatever, when they're driving down there, they're getting stopped," he is recorded as saying.
The video got 85,000 shares on YouTube, and although DMO Deejay from Birmingham did not file a formal complaint himself, the IPCC felt compelled to launch the investigation.
London's Police service apologized following the incident, appreciating the "frustration" it had caused, and explained that the car had been stopped after "changing lanes randomly, without indicating."
The car was also found to belong to a dealership rather than to an individual, and that it was going around with "the top down in the early hours of a winter morning."
The video posted by DMO Deejay features a conversation about "criminal profiling," but examination of police body-cam footage revealed that that was only a segment of a 16-minute conversation between the DJ and the officer, that flowed in a "relaxed, friendly and jovial manner throughout," the IPCC pointed out.
The report concluded there was no evidence the officer's comments were "intentionally discriminatory or targeted, and that he had no history or complaints or of discriminatory behavior in the past."
"The lead investigator concluded that the comments made about 'criminal profiling' could constitute misconduct, however, in the context of the entire 16-minute conversation, they did not appear to be directed at the man maliciously and the routine stop was appropriate and not motivated by discrimination," the IPCC said.
You can share this story on social media: