Are pedophiles targeting your children with online streaming? Hundreds already arrested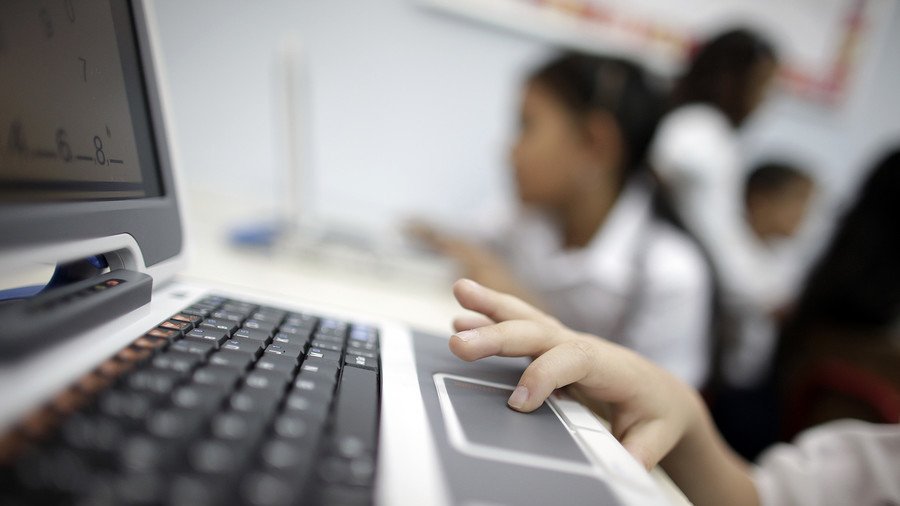 People like 'Sam' are sneaking past internet filters and parental locks to abuse British children. In just one week police arrested nearly 200 sex pests, more than a quarter for blackmail, grooming, or using live streaming to target children.
In their week-long crackdown, UK police and the National Crime Agency protected 245 children from sexual abuse. The National Police Chief Council lead for Child Protection, Chief Constable Simon Bailey, said police and targeted forces arrested 192 offenders on suspicion of child sexual abuse offences.
"We will keep working together to do this, adapting our approach so that nowhere online is safe for people out to groom children or view them being abused," Bailey said. "But we also need help. We need internet companies to help us stop access to sexual abuse images and videos and prevent abuse happening on their platforms. We need parents and carers to talk to their children about healthy relationships and staying safe online."
Police and NCA intelligence indicates that dangerous offenders are lurking online and taking advantage of the immediate nature of live-streaming offers. Social media networks such as Snapchat, Facebook, Instagram and YouTube all feature some sort of live-stream capability – but it isn't the standard social networks that parents need to watch out for. Some services are exclusively devoted to live streaming, such as Omegle, Liveme, Lively and Periscope.
Once child abusers are on these platforms, the NCA says offenders use tricks, threats, dares, and even offer online gifts and game points to entice and manipulate children into stripping off in front of a webcam.
In an online NCA survey, 84 percent of parents said they were alert to the potential dangers their children face online. The survey also showed that while the majority of parents speak to their children regularly, over 30 percent had not spoken to their children about online safety in the last month. Almost 58 percent are not sure if they have adequate online security.
National Crime Agency Head of Safeguarding Zoe Hilton said that parents need to keep up with their children's internet habits – because sex offenders certainly will.
"We know that as children's online habits change, offenders are adapting with them. These individuals are learning how young people communicate online and are using this knowledge to contact, befriend and abuse them," she said in a statement.
"It's great to see that so many parents are aware of the potential dangers children face online, but with this campaign we're asking them to make sure they familiarise themselves with their children's online behaviour and keep that knowledge up to date," Hilton added. "As well as ensuring that privacy settings are in place on the sites and apps they use, it's so important that we have regular and open conversations with our children about being safe online and encouraging them to speak up if something is worrying them or doesn't feel right.
"Offenders will take advantage of the fact that young people's' inhibitions are lower online so we're also encouraging parents to talk to their children about what a healthy relationship looks like and how to spot when someone might not be who they say they are."
In order to spread awareness about the dangers that live streaming and apps can pose online for kids, the NCA created an animated film showing parents how the fictional character Sam could go online to target and abuse children.
You can share this story on social media: