'If Ireland's not happy, we're not happy': Tusk gives Dublin formal veto on Brexit border issue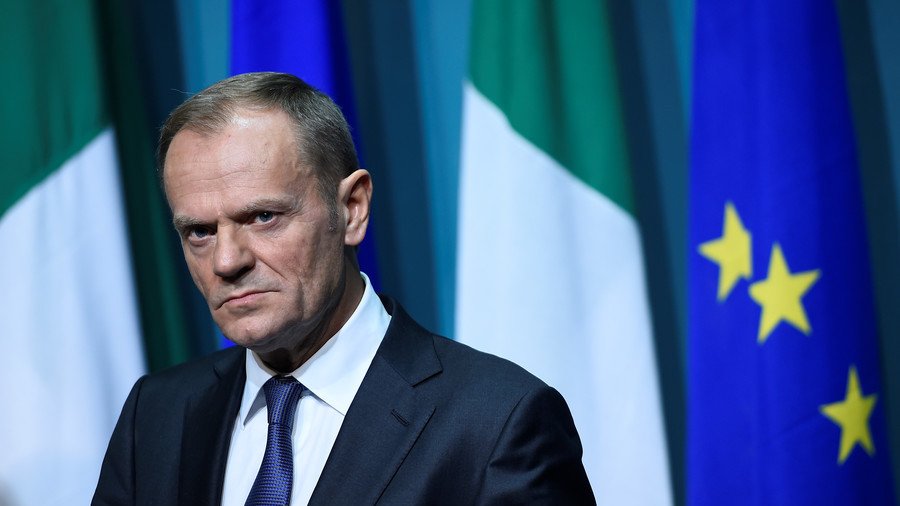 The European Council has pledged to stand with Ireland on Brexit border negotiations, telling reporters that if the Irish veto the offer tabled by UK PM Theresa May, then the EU will not accept the deal.
European Council President Donald Tusk visited Ireland on Friday. He made the announcement after meeting with Irish Prime Minister Leo Varadkar in Dublin.
"Before proposing guidelines on transition and future relations to the leaders, I will consult the Taoiseach [Irish PM] if the UK offer is sufficient for the Irish Government," Tusk said.
"Let me say very clearly: If the UK offer is unacceptable for Ireland, it will also be unacceptable for the EU. I realise that for some British politicians this may be hard to understand. This is why the key to the UK's future lies - in some ways - in Dublin, at least as long as Brexit negotiations continue."
The 310-mile border between the UK province of Northern Ireland and the Republic of Ireland is seen as a particularly sensitive part of negotiations, with Northern Ireland leaving the EU and the Republic remaining in the bloc. The division could mean passport and customs checks will have to be imposed at the border, and trade negotiations will have to be held. It could even mean the border becomes a crossing point for EU migrants wanting to enter the UK.
The former Polish prime minister has given the UK PM a deadline of Monday to make a "final offer" on the Northern Irish border issue. The European Council president said the EU will block all further Brexit talks if May's proposals for the border with Northern Ireland are deemed "unacceptable."
"The EU is fully behind you and your request that there should be no hard border on the island of Ireland after Brexit," he said. "The Irish request is the EU's request."
"The UK started Brexit, and now it is their responsibility to propose a credible commitment to do what is necessary to avoid a hard border," he added.
Tusk will chair this month's crucial summit of European Union leaders in two weeks to decide if Brexit negotiations can move on to the second phase: future relationships and trade agreements.
Former UKIP leader Nigel Farage reacted angrily to the announcement, calling Tusk and the EU "bullies." He said Theresa May should "walk away."
You can share this story on social media: