'You're right – we are dangerous… to the few,' Labour's Jeremy Corbyn tells Morgan Stanley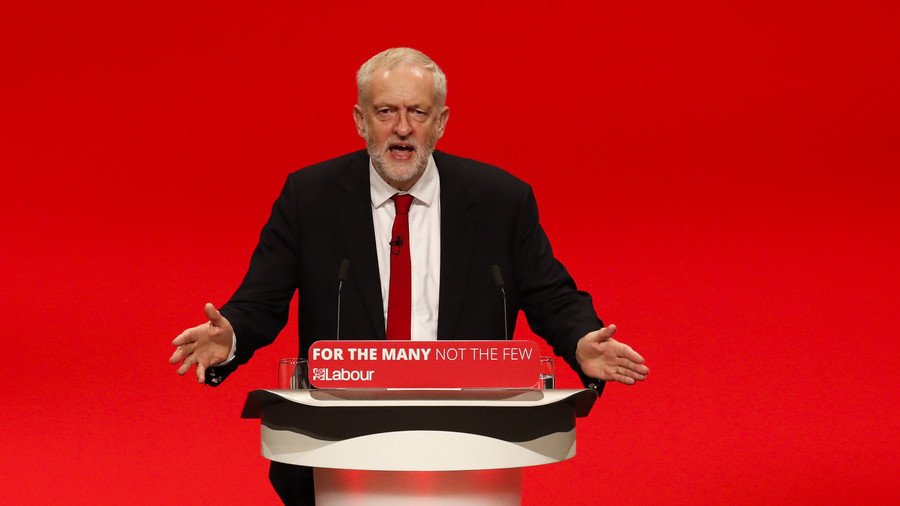 Labour leader Jeremy Corbyn launched a scathing attack on "greedy" Morgan Stanley after it said a government under his leadership would be more damaging to financial markets than Brexit. He said Labour is indeed a threat, but only to the few.
In a video posted on his official YouTube channel, Corbyn fumes at banks like Morgan Stanley, who he says think they "run our country" because the political party looking after them, the Tories, are in government.
He accused the US investment bank of being among those responsible for the financial crisis in 2008, for which the public are "still paying the price" because of the "unnecessary and deeply damaging" Tory austerity policies introduced thereafter.
"These are the same speculators and gamblers who crashed our economy in 2008. And then we had to bail them out," Corbyn said.
Pointing to the Conservatives' tight fiscal programs, he continued: "That's meant a crisis in our public services, falling wages and the longest decline in living standards for over 60 years.
"Nurses, teachers, shopworkers, builders, just about everyone is finding it harder to get by, while Morgan Stanley's CEO paid himself £21.5 million last year and UK banks paid out £15 billion in bonuses.
"Labour is a growing movement of well-over half-a-million members and a government in waiting that will work for the many. So when they say we're a threat, they're right.
"We're a threat to a damaging and failed system that's rigged for the few."
Morgan Stanley last week said a Labour government under Corbyn would be more damaging to the UK than a hard Brexit. The socialist leader wants to renationalize large sectors of the British economy and the nation's infrastructure, including water, utilities and railways.
As Prime Minister Theresa May's government has collapsed in the polls, the bank warned investors there is a two-thirds likelihood of Britain facing yet another general election, and of the "radical" policy shift if Corbyn makes it into Downing Street.
It called on fund managers to draft contingency plans in case the 'red menace' manages to push through his manifesto.
"From a UK investor perspective, we believe that the domestic political situation is at least as significant as Brexit, given the fragile state of the current government and the perceived risks of an incoming Labour administration that could potentially embark on a radical change in policy direction," it said.
You can share this story on social media: