Britain's Muslim population to triple by 2050, new projections show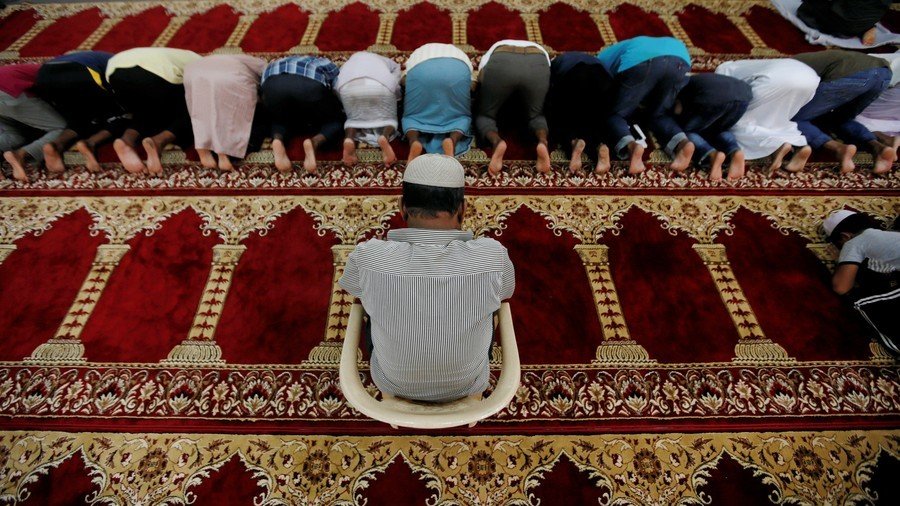 The Muslim population in the UK could triple in 20 years, according to projections from the Pew Research Centre. That means the number of Muslims in Britain would rise from 4.1 million in 2016 to 13 million in 2050.
In its report 'Europe's Growing Muslim Population,' the US-based research center says the UK has been the major destination for economic migrants coming to Europe, while Germany has been the top destination for refugees. The number of Muslim migrants arriving in Europe surged after 2014 to almost half a million annually, largely due to people fleeing conflicts in Syria, Iraq and Afghanistan, it said.
The proportion of Muslims among the total population of Britain could rise from 9.7 to 17.2 percent, it said. It attributed the rise to the levels of migration, as well as the fact that Muslims statistically tend to have a higher birth rate and lower average age compared to other Europeans.
The UK has one of the largest gaps in fertility rates between Muslims and non-Muslims, with Muslim women having an average of 2.9 children compared to 1.8 had by non-Muslims. This means that, even if migration were to stop completely, the group's population share would rise by more than 3 percent in the UK, as well as in France, Italy, and Belgium.
Pew suggests that if migration continues at the same rate but refugee movements stop, the UK will have the highest overall population of Muslims in the EU, at 13 million.
The research shows a stark west-east divide. The Muslim constituent of Germany's population could grow from 6.1 percent in 2016 to 19.7 percent in 2050 if high migration continues, whereas across the border, Poland's share would change from 0.1 percent to just 0.2 percent in the same scenario. Even if all current 28 EU members, plus Norway and Switzerland, closed their borders to migrants, the Muslim population constituent in the west would continue to grow because of a younger age profile and higher fertility rates, but would remain very low in the east.
The study also shows that the UK has one of the lower levels of hostility towards refugees from Iraq and Syria. Just over one in three people see them as a major threat, compared to 39 percent in France, 42 percent in Spain and 60 percent in Poland. It concluded that people in countries with lower overall numbers of refugees were more likely to believe they were a threat.
According to Pew's data, Muslims made up 4.9 percent of Europe's population in 2016, with an estimated 25.8 million people across 30 countries, up from 19.5 million people in 2010.
You can share this story on social media: