Man vs tree: Poor sap tries to settle score with leafy foe in Leicester (VIDEO)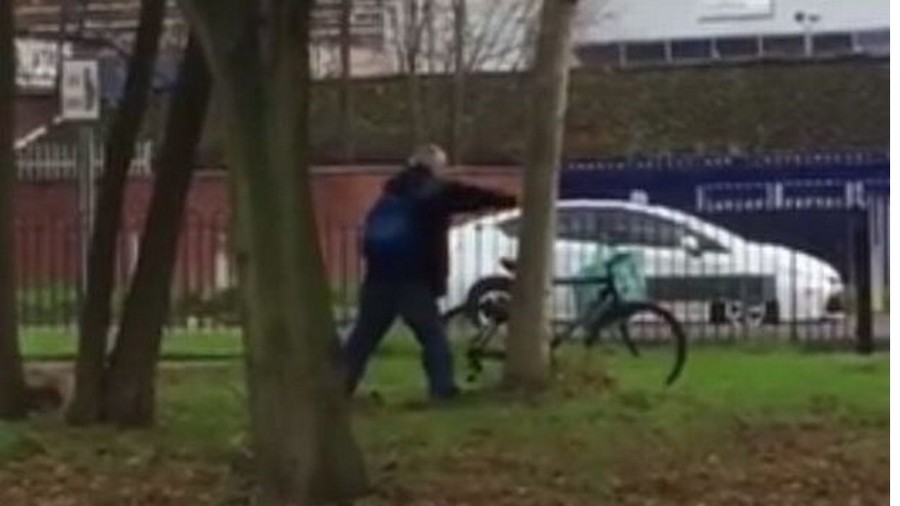 A man in the English town of Leicester has unleashed a frenzied attack... on a tree. Spotted by another eagle-eyed park user, the man was captured on film punching and kicking the trunk. It is not yet clear whether the tree started it.
Although the root of the argument is currently unknown, the unidentified man can be seen punching and kicking the tree, possibly in some autumn-induced rage. The weather is pretty grim, after all.
The tree endured the brazen assault at around 2pm local time on Tuesday, in the town's Nelson Mandela Park. The tree doesn't seem to have landed any blows of its own.
The assailant cycled away from the scene (probably with sore knuckles). The tree was left unscathed. It is not known if man will return to the park for a second round.
Police are not looking into the incident and local conservationists have not commented on the attack. Maybe this happens quite often in Leicester.