Brussels 'can go whistle'... all the way to the bank! Britain set to cave on EU divorce bill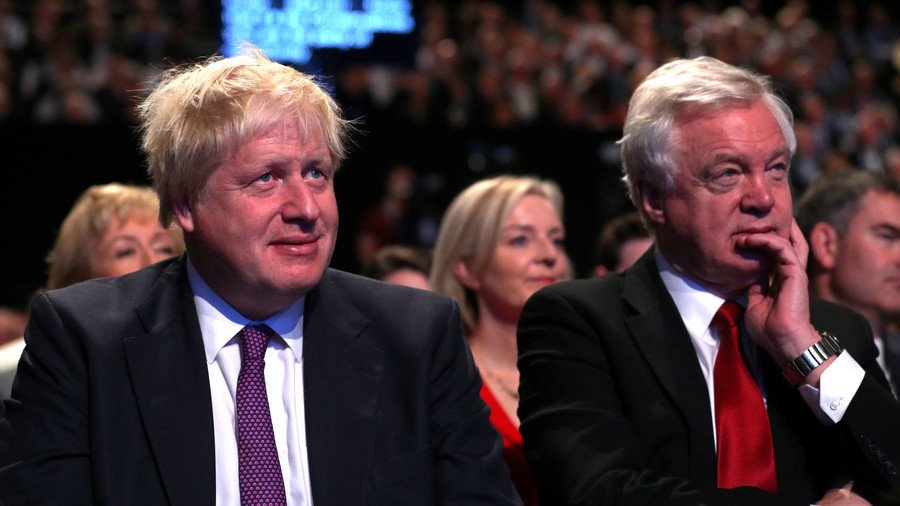 Brexiteers said they would never pay it, that Brussels was demanding too much and that Britain could walk away with no deal. Until now.
Foreign Secretary Boris Johnson said Brussels could "go whistle" and that Britain would dictate what it paid. He laughed off the idea of Michel Barnier and his negotiating team in the EU telling the UK it must pay €60 billion (US$71 billion) to meet the commitments until 2020, even though Britain plans to leave in March 2019.
Today, that apparently changes. Insiders in the Brussels team have been told Brexit Secretary David Davis will offer around, €40-55 billion (£35-£49 billion) for the so-called "divorce bill," according to BBC political editor Laura Kuenssberg. The offer was allegedly agreed at a crucial cabinet meeting after last week and will soon be made to Brussels.
The news comes just months after Johnson attempted to boost Brexiteers with the claim that Britain will pay "not a penny more, not a penny less" than what the government thinks it owes Brussels. There has been no final agreement on a number, but the larger offer was given a "broad welcome" by Brussels, Kuenssberg said.
The EU has insisted Britain must pay what it would have done under the EU budget between 2014 and 2020, which includes pensions for EU staff.
Britain's exit from the EU is set to leave a yawning black hole in the budget, which has led to many countries claiming there is a desire to see Brexit fail. The offer is three times what Prime Minister Theresa May claimed the UK could pay at her address in Florence, and it comes at the end of a two week deadline set by the EU.
Barnier and his team said talks could not resume until March if the three crucial elements are not resolved after more than a year of back and forth. Downing Street has played down reports that an agreement has already been reached.
The news could cause outrage among Brexit voters and Euroskeptic MPs, who will see this as May caving before the elite in Europe. The Daily Telegraph and the Financial Times claim an agreement has now been reached between the two sets of negotiators on how the bill could be calculated.
You can share this story on social media: