You're invited to the biggest royal bash of 2018: Pranksters set up Prince Harry's stag do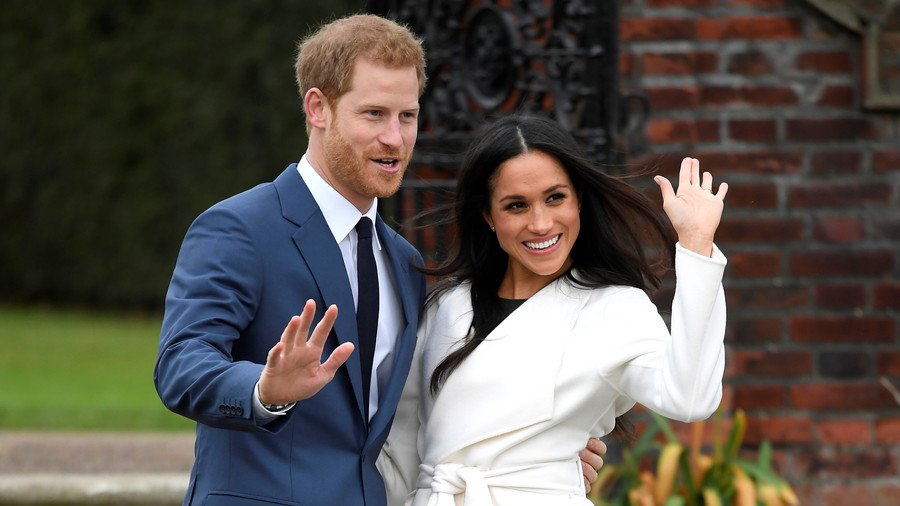 Over 100,000 people are going to Prince Harry's stag do – that's if Facebook is to believed. The public event surfaced on social media less than 24 hours after the prince announced his engagement to Suits actor Meghan Markle, and has been a viral sensation.
University College London student and one of the organizers of the proposed bucks party, Chris Hammond, told the BBC he was "shocked" by the response, and had started the Facebook event as "a bit of a joke."
21-year-old co-organiser and Imperial College London student Paul Balaji simply stated: "If you're getting married, you need to have a stag do." Although the event does say that the bucks party will take place at Buckingham Palace, Balaji did admit that it would not actually be held at the official royal residence. Instead Balaji said he hoped the event would go ahead as some form of party.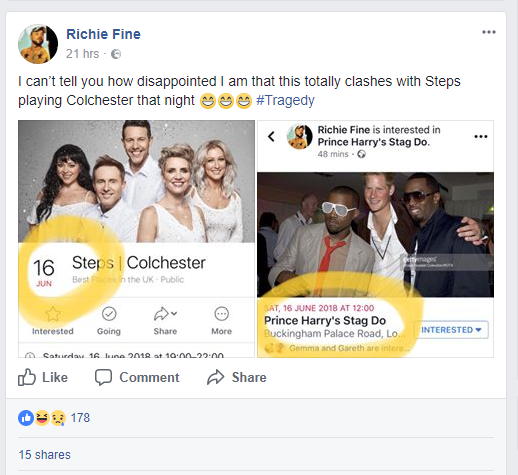 "I think there's enough time to organise something. Since there are so many people interested, it would be a shame for it go to waste," he said.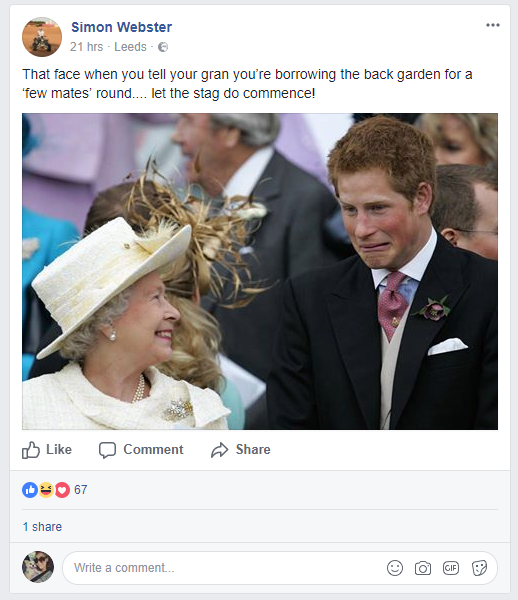 Over 550 people have posted on the Facebook event, sharing their congratulations and suggestions for the upcoming festivities/shenanigans.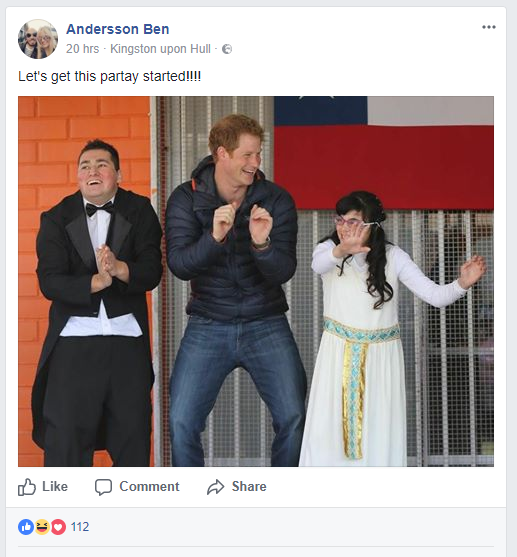 The reformed party boy is no stranger to scandal; In January 2005, photos of the young prince surfaced, dressed as a Nazi. Footage surfaced in 2009 of him referring to his "P*ki" friend, and also used the term "r*ghead." When he was 16, Prince Charles reportedly admitted Harry to a drugs rehabilitation clinic for one, solitary day after it was discovered that Harry had been regularly smoking cannabis and drinking alcohol.
Don't care about Prince Harry getting married - but I reckon his stag do should be televised nationally.

— SimonNRicketts (@SimonNRicketts) November 27, 2017
Is it just me or is anyone else thinking that #PrinceHarry stag do will be absolute carnage?

— Ben Gledhill; Yorkshireman (@recruiterguynw) November 27, 2017
Markle, will gain the title 'Her Royal Highness' when she marries her prince. The real jewel in her crown, however, will be her own bachelorette party set up by her social media fans: Meghan Markle's Hen Sesh, an event to match her future husband's. Prince Harry's stag party, planned for June 16, 2018, from midday, is so set to occur after the royal wedding.
Today Kensington Palace confirmed that the prince will marry his betrothed at St. George's Chapel, Windsor Castle in May 2018.
You can share this story on social media: