More cuts for Britain's fading military as report concludes 'cyber more important'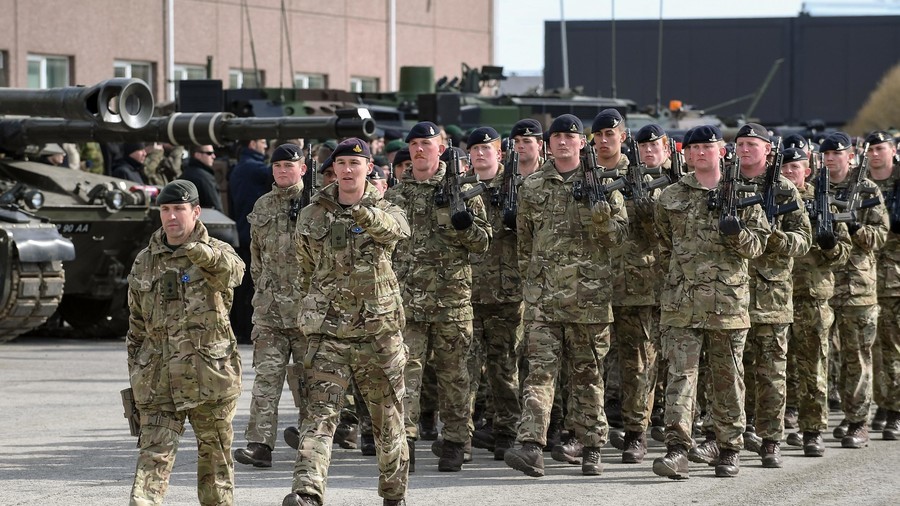 It's bad news for Britain's creaking and shrinking military. A national security review says extra funding to defend Britain should actually be funneled into combating cyberattacks, according to a report in the Telegraph.
Military chiefs had hoped a national security review would decide extra cash should be given to the Ministry of Defence (MoD) in order to bolster its resources. But according to the paper, National Security Adviser Mark Sedwill claimed countering cyberattacks is more important than increasing defense capabilities.
Gavin Williamson, the new defence secretary replacing Michael Fallon, is due to meet Chancellor Philip Hammond to request an extra £2 billion (US$2.67 billion) a year to prevent further cuts to the already-strained department. He will make the request amid growing speculation of a Tory revolt against cost-saving plans that would see military personnel cut by 12,000 to 70,000.
International Trade Secretary Liam Fox has admitted there is a tense atmosphere among senior Tories over the government's decision to slash the number of soldiers.
The minister for defense personnel, ex-soldier Tobias Elwood – hailed a hero in the Westminster attack as he ran to the rescue of killed PC Keith Palmer – has gone as far as threatening to resign amid suggestions of more cuts. He is understood to have expressed "deep discomfort" at proposals to cut resources.
"Former members of all three armed services, informed commentators, members of both Houses of Parliament and now a defense minister have all voiced their deepening anxieties about possible heavy cuts in the defense budget," Elwood said, according to the Independent. "Reducing the army even further, cutting the Royal Marines and selling surface ships will fracture our defense capability."
An MoD spokesman said: "We have the biggest defense budget in Europe and are one of very few countries to not only meet but exceed NATO's 2 percent spending target."
However, the MoD has been accused of "cooking the books" as items such as war pensions are also taken into account when calculating the UK's spending on NATO.
"In the face of intensifying threats, we are contributing to the cross-government review of national security capabilities and looking at how we best spend the rising defense budget to protect our country," the MoD spokesman added. "No decisions have been made and any discussion of the options is pure speculation."


You can share this story on social media: