UK explorer 'didn't need rescuing'... despite going missing in Papua New Guinea jungle with malaria
Published time: 21 Nov, 2017 11:36
Edited time: 22 Nov, 2017 08:11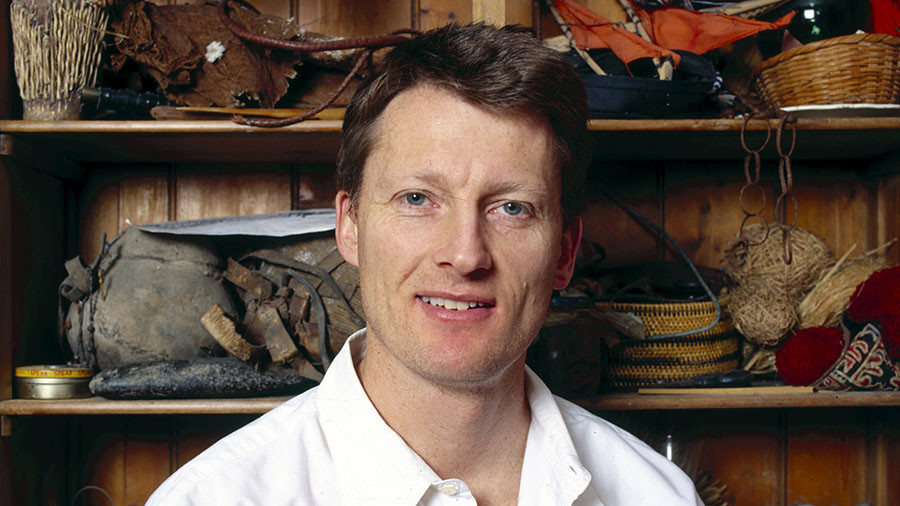 A British explorer who went missing in the Papua New Guinea jungle amid tribal infighting has insisted he didn't need rescuing. He was found on Thursday suffering from a malaria fever three weeks after entering the remote jungle.
Benedict Allen, a 57-year-old father of three, who had no cell phone or GPS device with him, had been reported missing after failing to catch his flight to Hong Kong last week. His family's distress at his apparent disappearance was widely reported across newspapers, TV and radio, and prompted Britain's Daily Mail to send a helicopter into the jungle to rescue him.
Speaking from London on Tuesday Allen denied he had "got lost." He told the BBC: "I always knew where I was, things just began to go wrong." Asked whether he needed rescuing, he said: "Er, it… no." He has also insisted that his symptoms of malaria were genuine and that the episode had not been a publicity stunt.
"I can see why they get cynical and people have been known to do this, let's face it," he said. "I've videoed all of this and you can see me deteriorating with malaria… I'm not up to speed with what people have been saying, I haven't read the newspapers. I gather there's been all this interest – I'm slightly bewildered by it."
He said he had spent two days under observation at a hospital in Papua New Guinea before doctors gave him the all clear. Now, back in the UK, he said he was weak from malaria and "not that sharp mentally" but was "bouncing right back."
Allen said his final tweet before entering the jungle, which read: "Marching off to Heathrow. I may be some time (don't try to rescue me, please – where I'm going in PNG you won't ever find me you know…" might have prompted others to doubt the authenticity of his journey. He added: "People are asking this question because I joked on Twitter as I left. I had no commission. I had no interviews before I left."
Allen had hoped to reconnect with the Yaifo tribe, one of the last native tribes on Earth to have no contact with the outside world. Allen is understood to have been marooned near an airstrip, where he was sighted after fighting between tribes in the area cut off roads and bridges.
Marching off to Heathrow. I may be some time (don't try to rescue me, please - where I'm going in PNG you won't ever find me you know...) pic.twitter.com/BmH1DKdheS

— Benedict ALLEN (@benedictallen) October 11, 2017
"People have been attacking me, saying I am an imperialist going in to see a lost tribe. It wasn't like that. I simply had the privilege 30 years ago to meet these people," Allen said. "I wanted to see that they were alive and well – and they were. It was magnificent, a great welcome."
Allen is described as a traveler and survival expert. He has survived the wilderness against all odds before – in 1983, he returned from a 600-mile trek through the Amazon. He had been attacked by gold miners, had two types of malaria, and had eaten his companion dog to survive. The Bristol man has visited the Yaifo people once before, 30 years ago, gaining their trust and surviving brutal initiations to live within the tribe.