Students split over 'unsafe space' that looks at Mein Kampf as antidote to 'political correctness'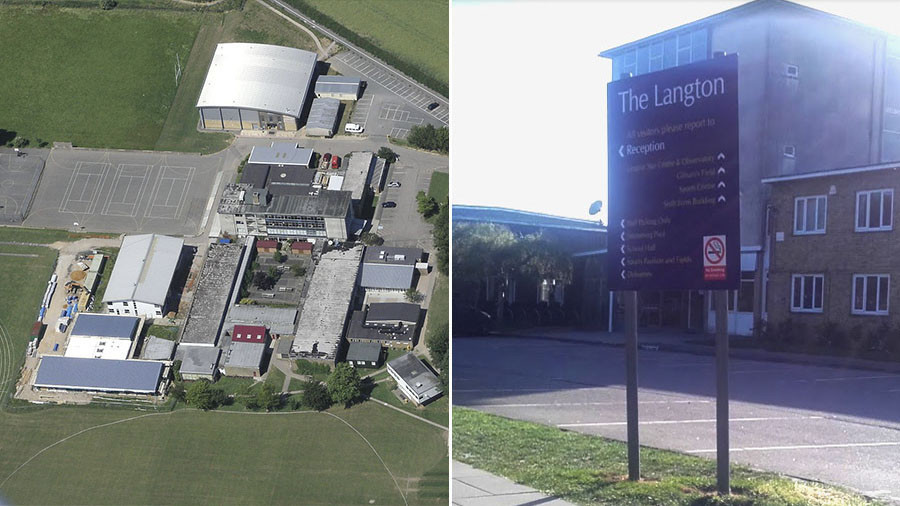 Students from the Simon Langton Grammar School for Boys in Kent have hit back at negative portrayals of their school after details emerged of a planned 'unsafe space' program described as being an antidote to the 'poison of political correctness.'
Earlier, RT reported that the school had introduced a controversial new program that would see students debate Hitler's Mein Kampf, and discuss polarising content such as a memo sent out by fired Google employee James Damore, who claimed that female engineers are less skilled than their male counterparts.
Sarah Cundy, a pupil in form six, told the Guardian that a teacher told students the forum would highlight the pros and cons of Damore's argument.
"To hear a teacher say there are any pros at all in the argument did make me feel pretty uncomfortable," she said. "I think female and minority students are going to face more issues. I think there will be a rise in sexism, which I would say is already an issue at the school – especially with it being an all-boys school except sixth form," the 18-year-old added.
Student Connie Kissock, also 18, said she was "worried" by "teachers promoting anti-feminist ideas." She added that while she "definitely support[s] discussing a broad range of ideas in academic environments," she thinks that invited speakers and lectures have "become an attack on what they see as leftist bias. We've had a speaker on women's anti-feminism, we're going to have one on why all cultures aren't equal, implying that non-Western cultures are inferior."
Another student, Joshua Ashley-Jones, described a tweet opposing the view of Cundy as untrue. Ashley-Jones also told RT that the group of students who had complained about (what they believed to be) a mockery of the LGBT community actually did not understand the acronym with additional letters and numbers. He also said that a planned speaker attending the program will be of "high academic credibility, to explain why she believes that Liberal democracy is the best political method to adopt."
Year 13 students Matthew Moore, Doulton Hall and Joshua Cotter also defended the adding of extra letters to the LGBT acronym, stating that the term used in a previous school presentation "was LGBTQQIP2SAA, which is an extended acronym outlined by the 'Huffington Post' and 'Citizens Project' in order to extend the acronym to refer to the whole community out of respect," the students said.
The trio told RT that they viewed the bad press about the program as an "an inequitable portrayal of Simon Langton Grammar School for Boys' intentions regarding the opening of the Tong Centre," which opens in a few week's time.
"As three students currently in our final year of the school's sixth form, for the past two years, we have eagerly anticipated the arrival of the centre, proposing an education that breaches the reductive restraints of the national curriculum through such programs as 'LED-Talks' (a series of student-led lectures)," they said.
The three boys told RT the accusations "failed to truthfully present what was put forward in the introductory lecture that was delivered to the sixth form student body on Monday," but did not outline what they believed to be the truth.
Simon Langton Grammar School for Boys is already in the public eye for inviting alt-right speaker Milo Yiannopoulos to speak on campus, before cancelling the event after a barrage of complaints and concerns raised by the Department of Education's counter-terrorism unit.