Is Brexit to blame? UK loses spot at international court for first time in history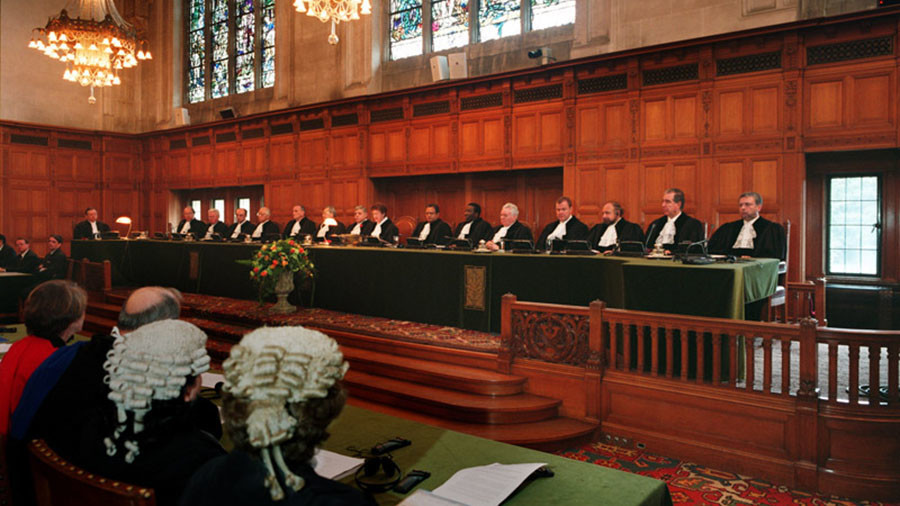 The UK will not have a judge on the International Court of Justice for the first time since it was set up in 1945. Sir Christopher Greenwood QC was hoping to be elected for a second nine-year term in the Hague, but has withdrawn following a bitter run-off.
India's nominee, Dalveer Bhandari, will take up the seat on the bench of the United Nations' principal legal body instead.
Greenwood withdrew his candidacy after six rounds of votes ended in a stalemate with Bhandari.
It is understood that Greenwood had uniform support from the UN Security Council, but his rival was chosen by the General Assembly. To win a seat on the Hague, the successful candidate needs to win the majority vote from both sides.
The bow-out is considered an embarrassing defeat. Some diplomats are believed to have attributed the UK's failure to gain support for Greenwood to a loss of international influence, thanks to a marred global reputation due to Brexit.
The UN's British ambassador, Matthew Rycroft, told the BBC he was "naturally disappointed."
"The UK has concluded that it is wrong to continue to take up the valuable time of the Security Council and the UN General Assembly with further rounds of elections… If the UK could not win in this run-off, then we are pleased that it is a close friend like India that has done so instead," he said. "We will continue to cooperate closely with India, here in the UN and globally."
He said the UK would continue to support the work of the Hague "in line with our commitment to the importance of the rule of law in the UN system and in the international community more generally."