Twitter strips Tommy Robinson & other far-right users of coveted blue tick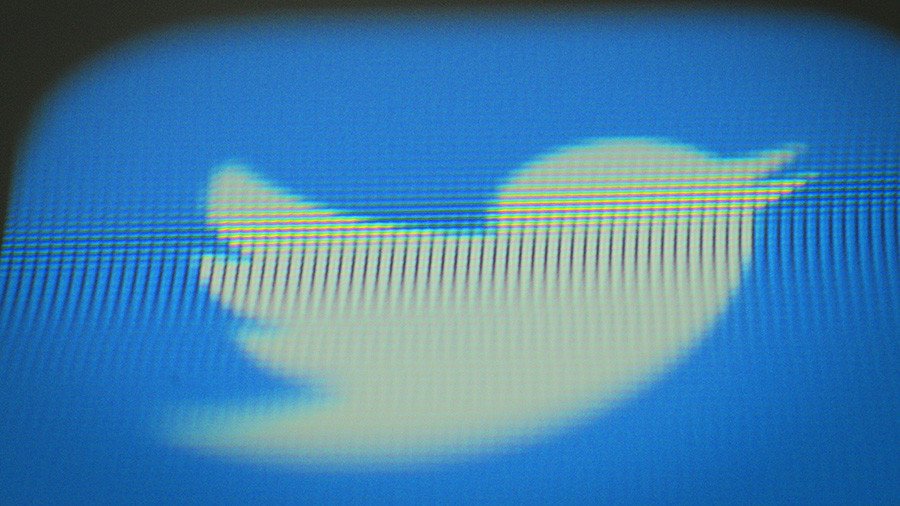 Prominent members of the far right including former English Defence League (EDL) leader Tommy Robinson have been stripped of their blue-tick verification badge on Twitter. Robinson tweeted the "quisling elite censor us because they know they can't refute us."
Twitter announced new guidelines for blue ticks, saying users can lose their status if they "promote hate," harass or threaten people based on "race, ethnicity, national origin, sexual orientation, gender, gender identity, religious affiliation, age, disability [or] disease." The rules apply to behavior "on and off" Twitter, meaning users can lose their verification even if they do not violate its rules directly.
On Wednesday night, Twitter withdrew the verification of some accounts, which have been linked to white supremacy and the far right. They included Robinson, American white-supremacist Richard Spencer, and Jason Kessler, who organized a white nationalist rally in Charlottesville.
Robinson responded to being de-verified by saying "the truth is now hate speech," and mocked that being de-verified has "triggered" him. He then tweeted that he was being censored: "Quisling elite censor us because they know they can't refute us. When we published #MohammedsKoran [Robinson's book Mohammed's Koran: Why Muslims Kill For Islam] we expected the censorship to increase cos they can't refute the 20th century experts on Islam."
He went on to claim that multiple steps had been taken to keep his book hidden. "Muslims created a fake version, Amazon de-listed it as a Koran, Google won't take Ads, Police State stopped launch events in Manchester & Newcastle. What next: public burning? It's book, refute it," he tweeted.
Some of those who had their verified badge removed said the new policy was being applied inconsistently, highlighting other accounts of disgraced celebrities who had not lost the icon.
Other Twitter users criticized the change in policy, saying it is placing moral judgment in the hands of a few employees of the service.
Others celebrated the removal of verification for far-right users.
Twitter has officially verified the accounts of politicians, celebrities and other public figures since 2009. In July 2016, it opened up the scheme to the wider public and allowed anybody to apply for a verified badge. The mark was meant to confirm authenticity, but it has since been seen as a badge of honor.
Last week, Twitter came under fire for verifying Kessler's account, and soon after halted its verified profile scheme. It said it had not intended the blue badge to be an endorsement of views shared.
Twitter tweeted on Wednesday: "We are conducting an initial review of verified accounts and will remove verification from accounts whose behavior does not fall within these new guidelines. We will continue to review and take action as we work towards a new program we are proud of." It admitted that the verification had "long been perceived as an endorsement" and said it "should have addressed this earlier."
You can share this story on social media: