Afghan opium production at record high despite British troops dying to stamp it out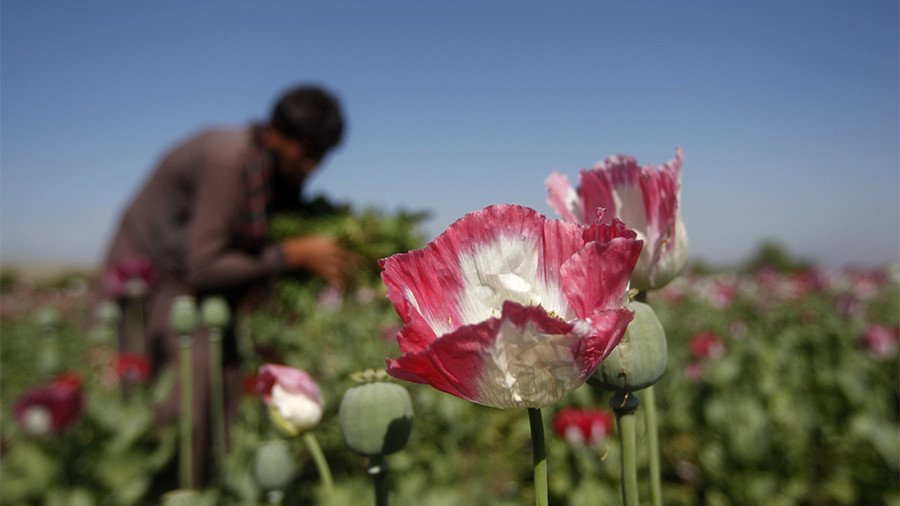 Opium production in Afghanistan has almost doubled this year over 2016, according to a United Nations survey. As the Taliban returns to territory liberated by UK forces in 2001, the booming drugs industry is further proof the war failed in its basic aims.
One of the justifications given by former Prime Minister Tony Blair for Britain's intervention in Afghanistan against the Taliban back in 2001 was to stop the production of opium poppies used to make heroin.
In a speech at Labour Party Conference that year, he said the UK must intervene alongside the US.
"The arms the Taliban are buying today are paid for by the lives of young British people buying their drugs on British streets. This is another part of the regime we should destroy," he said.
But 16 years on, and after more than a decade of conflict claiming the lives of 454 British soldiers, poppy production in Afghanistan is at a record high.
The UN's drug and crime agency reports an 87 percent increase in opium production in Afghanistan, at a record level of 9,000 tons so far in 2017, compared to 4,800 tons in 2016.
While Afghanistan's Helmand province, which the Afghan government has largely lost to the Taliban since the withdrawal of coalition troops in 2014, has seen poppy cultivation areas rise by 80 percent.
The UN said the increase "will probably further fuel instability, insurgency and increase funding to terrorist groups in Afghanistan. They will also supply increased amounts of high quality, low-cost heroin to consumer markets across the world and will likely increase consumption and its related harms."
The UK spearheaded international efforts to crackdown on the drug trade after the Taliban was toppled in 2001. Its costly aid programs aimed at providing alternative crops to farmers while eradicating poppy cultivation, however, did little to stop huge harvests.
Yury Fedotov, the Russian diplomat who runs the United Nations Office on Drugs and Crime (UNODC), called on the international community to "reprioritize drug control, and to acknowledge that every nation has a shared responsibility for this global problem."
You can share this story on social media: