Govt misled public on 'uncomfortable truth' behind Britain's housing crisis
Published time: 15 Nov, 2017 09:25
Edited time: 16 Nov, 2017 17:06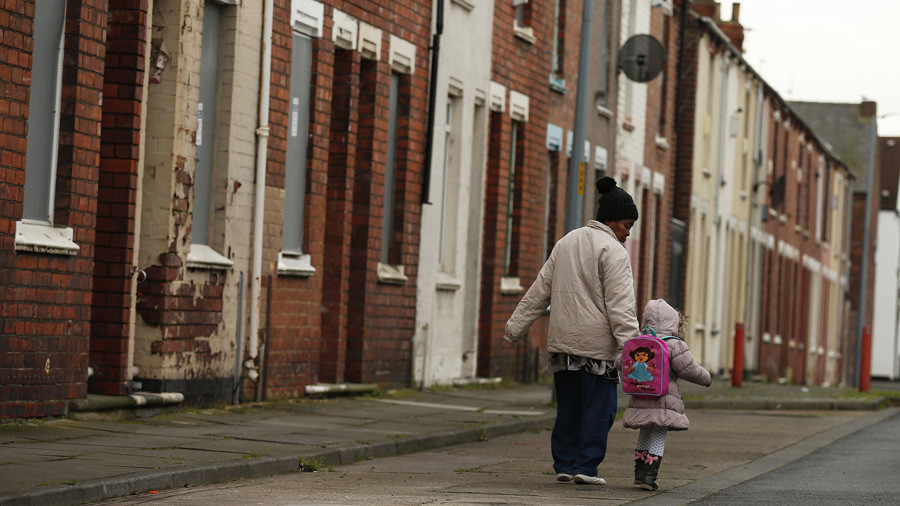 Britain is in the grip of a major housing crisis and the government has misled the public about it, according to a UK immigration think tank. Migration Watch UK claims eight out of ten new households in the last 15 years are immigrant families.
In a report, released on Wednesday, the think tank says immigration has added further pressure to an already stretched housing market. Pointing to figures from the Office for National Statistics (ONS) Labour Force Survey, Migration Watch UK claims 1.6 million of the two million new households needing homes in England from 2000-2015 were families headed by a migrant.
Between 2010 and 2015, the number of households headed by a British-born person fell by 117,335. In that same period, the number of homes headed by an immigrant jumped by nearly half a million. However, the government insists that immigration is not contributing to a critical need for new housing.
In February, Communities Secretary Sajid Javid rejected claims that the UK's housing crisis was caused by immigration.
Javid was asked by Tory MP Peter Bone if he agreed that housing demand would fall if immigration numbers were slashed - a claim he was quick to deny.
"Two-thirds of housing demand has nothing to do with immigration; it is to do with natural population growth," Javid said.
Migration Watch UK Chairman Lord Green of Deddington called on the government to address the housing crisis and to stop ignoring its sole driver - immigration. "We have a major crisis over housing affecting huge numbers of people but especially the young, who are finding it ever harder to get onto the housing ladder," he said.
"Yet the focus of the debate is still entirely on supply; nobody dares talk about demand and its principal driver - immigration. That has to stop. Our paper breaks new ground in daring to point to this central, if uncomfortable, truth."