Westminster sex scandal has 'subjected men to character assassination,' says Tory womens' blogger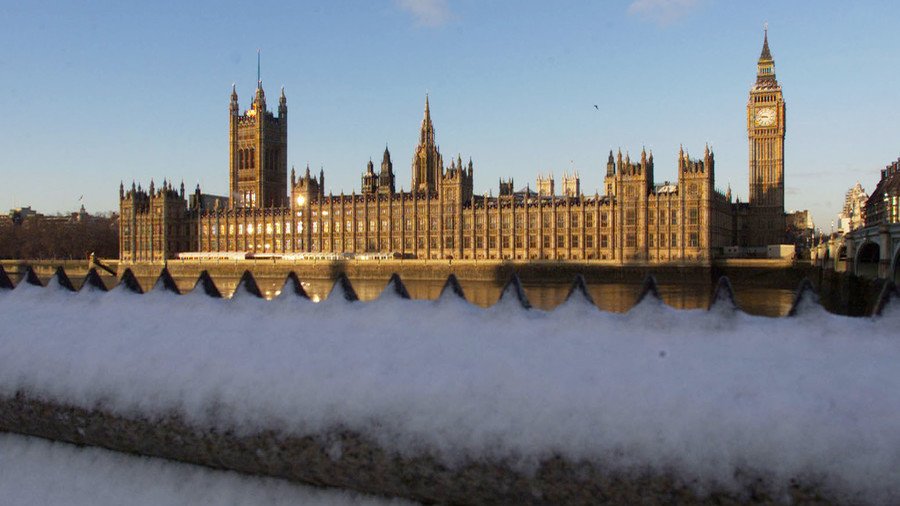 The editor of the Conservative Woman, a right-wing web platform that describes itself as "post-feminist culture war fighters," has called upon the men of Westminster to defend themselves against the sex scandal currently rocking UK politics.
Editor Kathy Gyngell writes that men have been "subjected to an across-the-board character assassination" by a "harpy led onslaught." While Gyngell points out that the men of Westminster might be innocent until proven guilty as far as the law is concerned, they are suffering through a trial by media, and are presumed guilty with their reputations and lives irreversibly damaged.
Six male politicians have resigned or have been suspended from duty following allegations of sexual misconduct.
One of those six men, Welsh AM Carl Sargeant, hanged himself in his family home four days after being removed from the Welsh Labour Party.
Sergeant, in his final statement released before his death, insisted he was not aware exactly what he was accused of.
In an article penned for the Times, Natalie Elphicke, wife of Tory MP Charlie Elphicke, accused the Conservative government of going to the media about allegations made against her husband before they had been made aware of any complaint.
"A callous party has thrown my husband to the wolves and left my family in fear," the headline of Elphicke's piece reads, summing up what both the Elphicke and Sergeant families say happened to them – strong-armed and abandoned by the parties they had loyally served over allegations that they were not even aware of.
Gyngell asks why men are staying silent. "They stand accused of sexual harassment en masse; of creating a climate of fear and intimidation in which women have to work, an allegation serious enough for the PM to put it before other business, but they still stay silent," she says.
Two male politicians have spoken out against the sex scandal, rejecting claims there is a culture of sexual harassment in Westminster.
The chairman of the influential 1922 Committee of backbench Tory MPs, Graham Brady, said there was "a degree of anguish that these things also unfairly tarnish the vast majority of MPs who are committed to public service and to doing good for their constituents."
Sir Roger Gale was widely criticized for his comments, after labeling the female journalists who brought forth allegations of sexual misconduct as "wilting flowers."
The Conservative Woman article also accused newspaper editors of being uninterested in the male reaction to the #MeToo social media campaign, designed to spread awareness of the prevalence of sexual assault and harassment.
You can share this story on social media: