Kill them with drones: New UK defense secretary supports assassination of UK-born ISIS fighters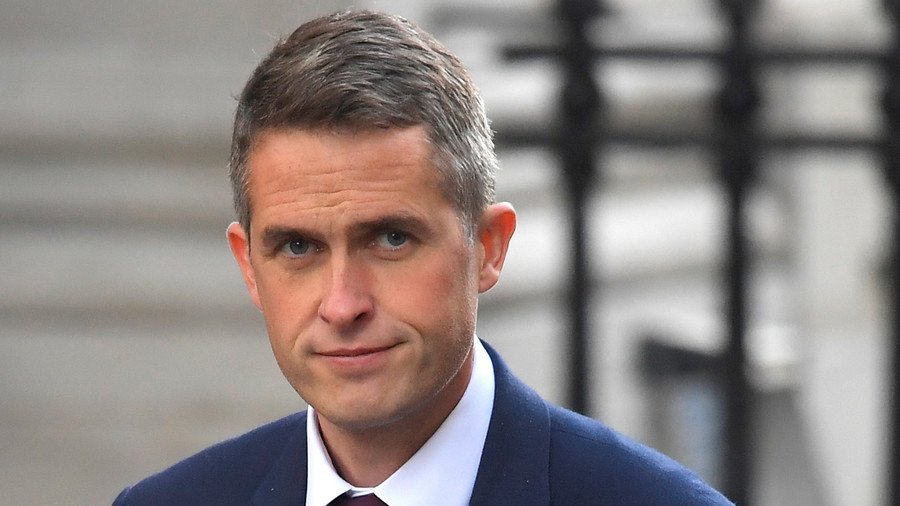 Britain's new Defense Secretary Gavin Williamson has taken a tough line on British-born members of Islamic State (IS, formerly ISIS/ISIL) – Kill them and be done with it. His comments are the latest in an ongoing debate over whether disillusioned jihadists could be reintegrated.
In a bold interview with The Sun, the freshly appointed minister vowed to hunt down and kill British IS fighters with drones.
"They are going to inflict more and more harm on our country, so does that mean eliminating that threat completely? Yes it does," Williamson said. It was unclear whether Williamson would permit such targeted assassinations on UK soil.
Despite Williamson having no previous ministerial (or military) experience, the tough-talking, pet-spider-keeping MP was promoted to the job a fortnight ago after his predecessor Michael Fallon resigned amid accusations of sexual misconduct.
He joins Foreign Office minister Rory Stewart in taking the hard-line stance that the only way to neutralize the threat posed by British-born jihadists is to kill them. In October, Stewart told BBC Radio 5 Live that UK-born IS fighters have "moved away from any kind of allegiance towards the British government."
"They are absolutely dedicated, as members of the Islamic State, towards the creation of a caliphate, they believe in an extremely hateful doctrine which involves killing themselves, killing others and trying to use violence and brutality to create an eighth-century, or seventh-century, state," Stewart said.
"So I'm afraid we have to be serious about the fact these people are a serious danger to us, and unfortunately the only way of dealing with them will be, in almost every case, to kill them."
It is estimated that around 850 Britons have left the UK to join the extremist group. Approximately half are believed to have returned to the UK. In April 2016, Lord Keen of Elie confirmed in a response to a parliamentary question that only 54 returned jihadists had been convicted since their return.
While many politicians have called for harsh criminal penalties for those who return from fighting for IS, the government's independent reviewer of counter-terrorism legislation, Max Hill QC, has warned that taking a hard-line stance (like the new defense secretary) in all cases could put the UK at risk of "losing a generation" of young people lured in by IS propaganda.
"It's not a decision that MI5 and others will have taken lightly. But they have left space, and I think they are right to do so, for those who traveled out of a sense of naivety, possibly with some brainwashing along the way, possibly in their mid-teens and who return in a state of utter disillusionment and we have to leave space for those individuals to be diverted away from the criminal courts," he told the BBC.
You can share this story on social media: