UK is fattest country in Western Europe with 63% of adults overweight & obese – OECD study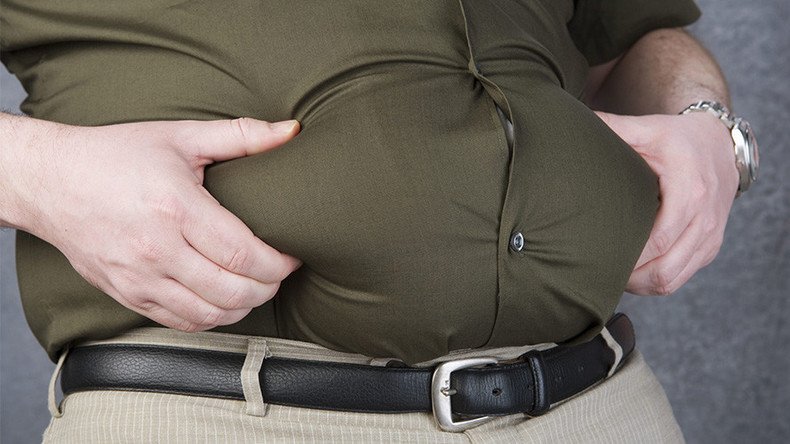 The UK is the most overweight country in Western Europe, the Organisation for Economic Co-operation and Development (OECD) has stated.
Over 63 percent of adults in Britain are overweight OECD says. The 2017 Obesity Update report found that the UK is the sixth fattest nation out of 35 OECD member countries, with a 27 percent adult obesity rate. The US, Mexico, New Zealand, Hungary and Australia fare worse than the UK, though. The countries with the lowest levels of obesity are Japan, Korea, Italy and Switzerland.
Adult obesity rates in the UK have increased by 92 percent since the 1990s, while in the US with an obesity rate of 38 percent, the increase has been a "mere" 65 percent. A further 36 percent of the UK population are overweight. When it comes to children, the UK falls slightly below average, with a 24 percent obesity rate compared to the average of 25 percent.
Obesity is defined as having a body mass index (BMI) of more than 30. Overweight people are classed as those with a BMI of between 25 and 30.
READ MORE: 900,000 Brits too fat to work, study claims
While the overall health and life expectancy of Britons are average, obesity rates of 27 percent far surpass the average OECD rate of 19 percent. According to the study, 40 percent of Britons will be obese by 2030.
"One could weep over the figures," Tam Fry, chairman of the National Obesity Forum told the Times. "The result of successive governments who have, for 30 years, done next to nothing to tackle obesity."
Obese people are at risk of cholesterol, diabetes and heart disease. OECD says "more could be done" to fight the issue, while recognising the UK's efforts to ban super-size chocolate bars from hospitals and the impending sugar tax. The report also pointed a finger at the UK for its teenage drinking and shortage of doctors and nurses.
You can share this story on social media: