Politician found dead was 'thrown to the wolves' after sexual misconduct suspension, say friends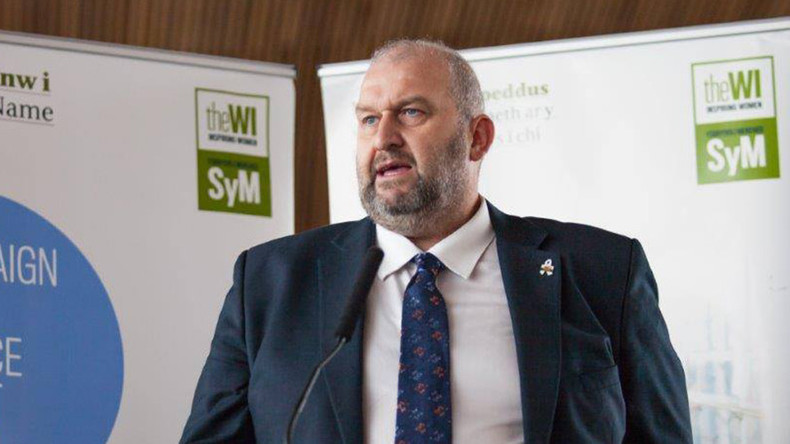 A Welsh politician thought to have killed himself just days after being accused of sexual misconduct was "thrown to the wolves" by the Labour Party, his friends and colleagues say. It has emerged he was not told the details of allegations against him.
Former minister Carl Sargeant, 49, was found dead at his home in Connah's Quay, North Wales, on Tuesday – four days after he was sacked by Welsh First Minister Carwyn Jones. According to the Daily Mail, he "begged" party officials to tell him what he was accused of.
Sargeant's family has released correspondence indicating he faced allegations of "unwanted attention, inappropriate touching or groping," which he denied. They say he had not been informed of the detail of the allegations before his death, adding that the distress of being unable to defend himself properly meant he was not afforded "common courtesy, decency or natural justice," according to the Press Association.
Sargeant was sacked on Friday after three women contacted the First Minister's Office and made allegations of sexual misconduct, but the details of those allegations have not been made public. Police have confirmed he was not under investigation before his death.
His Labour colleagues in Cardiff said Sargeant had been "humiliated" and "isolated," and that Jones faces serious questions about why he sacked him without any investigation. The question of whether formal pastoral care was offered to Sargeant after he was sacked has also been raised.
Jenny Rathbone, the national assembly member (AM) for Cardiff, told the BBC the issue "clearly wasn't dealt with fairly in the most basic sense." She added: "If allegations are made against you, you must know what they are so that you can respond to them. I'm not aware of any form of pastoral care offered, but fortunately there was lots of informal care from people who loved him."
Sargeant's Westminster constituency colleague Labour MP Mark Tami said: "I think it's right and proper that if allegations are made an investigation takes place. But I think it's equally important that whoever is being accused they are made aware of the nature of those allegations. It is very difficult to defend yourself against something you if you don't know what you're defending yourself against."
I'm deeply shocked to hear of the terrible news about Carl Sargeant. My thoughts and profound sympathy are with his family and friends.

— Jeremy Corbyn (@jeremycorbyn) November 7, 2017
One Labour AM, who did not want to be named, told the BBC: "It's hard to understand why Carl was thrown to the wolves," adding Sargeant was "isolated without any decision being made he's guilty." Another source said there is a "deep unease" about his sacking and suspension, adding: "There are questions for the first minister over this. There are questions over the issue of duty of care."
Jones paid tribute to Sargeant on Tuesday but has yet to comment on the growing disquiet over how the allegations have been handled. Sargeant's wife Bernie, 48, and children Jack, 23, and Lucy, 25, said they are "devastated beyond words" because the family have lost "the glue that bound us together."
Sargeant had been a member of the Welsh Assembly since 2003. He was made minister for social justice and local government in 2009 and was appointed cabinet secretary for communities and children in May last year.
Last week, after his resignation, Sargeant said he wanted to clear his name by independent means. He said in a statement: "I met with the [Welsh] first minister today and he informed me allegations had been made about my personal conduct, which was shocking and distressing to me."
Sargeant said that the details of the claims had not been disclosed, but that "given the nature of the allegations" he had agreed with the first minister that it was right he "stands aside" from cabinet. "I look forward to returning to government once my name has been cleared," Sargeant added.
You can share this story on social media: